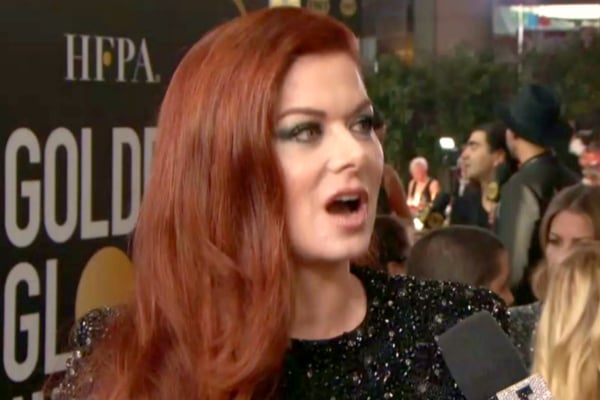 We have all the respect for the television presenters and journalists working the red carpet during an awards ceremony like the Golden Globes. There's a lot of mingling. A lot of small talk. And a lot of facts to remember about so many celebrities.
A lot can go awry, and this year, E! presenter Giuliana Rancic made a little stumble while interviewing Will & Grace star, Debra Messing.
Things immediately got off on the wrong foot when the veteran presenter expectantly commented to Messing that she "was presenter this evening?" to which Messing replied with "No, I'm not."
Making a swift recovery, Rancic then joked that she could then just enjoy the ceremony and relax. But that's when… that's when the interview should have ended. Because her next comment also made it wildly clear she hadn't done much research about Messing or her role at the awards show.
Rancic went on to ask Messing if she was "going to see the rest of the [Will & Grace] cast," to which she replied, "no one is here," before adding, "the show wasn't nominated".
*crickets*
You watch the cringe inducing moment here:
Of course, mistakes happen and Messing tried to glide through the stumbles as seamlessly as possible, but unfortunately those watching the coverage picked up the fact that Rancic mayyyyybe hadn't done a quick Google search on Messing or Will & Grace before the interview.
Lmao that Debra Messing interview with Giuliana was so bad. "You're presenting, right?" "Nope!" "Are you going to see the rest of the cast?" "No one is here! The show wasn't nominated." Such secondhand embarrassment. For both of them. #GoldenGlobes

— Sam (@sgreen3) January 7, 2019