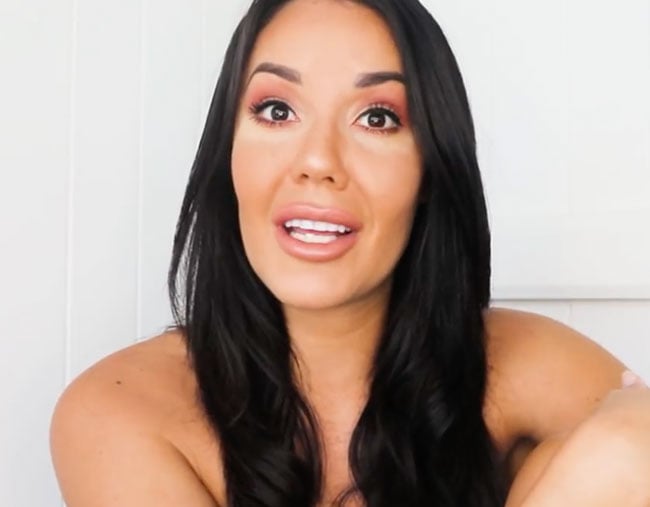 "I am back".
With those three words, this year's Married At First Sight 'villain' Davina Rankin made her return to social media.
Since the 26-year-old's 'affair' with fellow contestant Dean was revealed, Davina has been at the centre of a media circus.
Despite having over 300,000 Instagram followers, Davina has recently shied away from public attention, and hasn't posted online since January 29.
But today, she uploaded a video on YouTube declaring that the last few weeks have been "hard for her to talk about".
"I've been MIA for the last few weeks… I thought my best option was to just switch off and disconnect from a world that I'm usually very connected to," she said.
"I'm no stranger to it, but copping a rather large amount of hate is something I'm really not used to. And to be honest it really shook me.
"That's why I've been distant and silent."