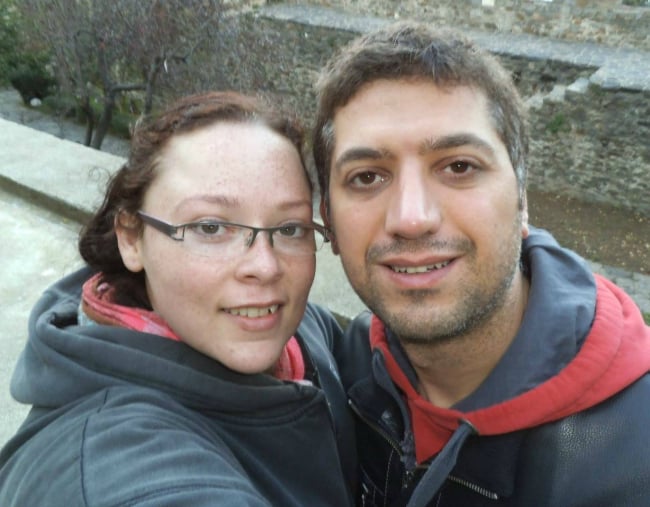 With AAP.
1. Toddler left orphaned by Brisbane horror crash still thinks his parents are at work.
A young Queensland boy has been orphaned after his parents, Sarah Mazi, 33, and her husband, Omer, 41, were killed in a horror crash at Moorooka in Brisbane's south, just a day after the couple celebrated their fifth wedding anniversary.
According to initial investigations by police, a silver Holden Commodore was travelling along Ipswich Road at around 8pm on Sunday when it crossed into oncoming traffic, clipping the Durack couple's car and another vehicle near Hamilton Road.
The driver of the Commodore, identified by media as 18-year-old Jay Rice, also died at the scene. The passengers remaining in the vehicle escaped uninjured.
According to The Courier Mail, police are now investigating whether the Commodore driver's actions were deliberate.
Mazi's older brother, Matthew Furlong, told The Courier Mail the entire family is in shock and that her little boy is still expecting his parents to walk through the door from work.
"I don't know how to put it into words, two beautiful people whose lives have just been taken away, and a boy that will grow up and not know his parents, which is very difficult, and he's such a gorgeous kid," he said.
2. 16-year-old Larissa Beilby was allegedly detained in a car and tortured before she was killed.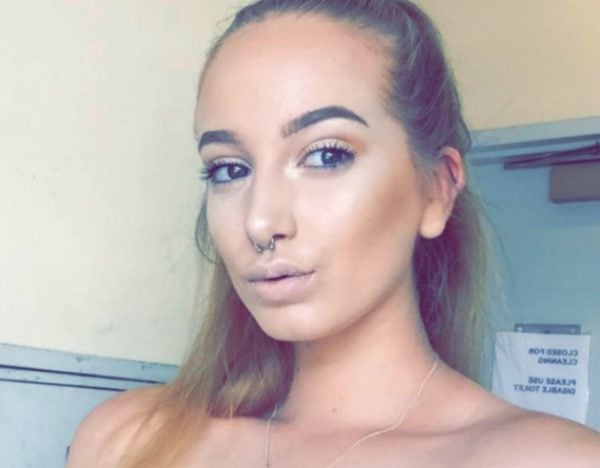 Police will allege the 16-year-old Brisbane schoolgirl whose body was found in a barrel was forcibly detained in a car and tortured before she was killed.
Zlatko Sikorsky has been charged with murder, torture, deprivation of liberty and interfering with a corpse over the death of Larissa Beilby, whose body was found in a barrel in the back of a ute near Logan.
The 34-year-old is also accused of detaining Larissa in a vehicle against her will and is facing drug, weapons and driving charges.
He did not appear in Maroochydore Magistrates Court on Monday after being arrested following a 28-hour siege on the Sunshine Coast on the weekend, with his matter adjourned for committal in Beenleigh Magistrates Court on September 3.
Sikorsky's lawyer Brendan Ryan said his client intended to fight the murder charge, suggesting Larissa may have died by accident.
"We're going to wait until the autopsy report is provided to police and to my office, Mr Ryan said outside court.
"No doubt, hopefully misadventure will be open on the basis of that autopsy report."
Police allege Sikorsky killed Larissa sometime between June 22 and 28 after she was last seen alive by loved ones on June 15.
Her body was found inside a barrel on the back of a black ute that was abandoned on Wednesday at a residential complex at Stapylton on the northern Gold Coast.
Mr Ryan also said he didn't yet know if he'd lodge a Supreme Court application seeking bail for his client.
3. 13 basketball players ejected after ugly brawl erupts in Australia vs. Philippines World Cup qualifier.
Absolute scenes. Basketball fight. pic.twitter.com/ny9mBig1o9

— Jay Clark (@ClarkyHeraldSun) July 2, 2018
Basketball's international governing body has opened disciplinary hearings against Australia and the Philippines after their World Cup 2019 Asian qualifier descended into chaos with 13 players ejected for brawling during the match.
The Boomers defeated the Philippines 89-53 to finish top of their qualifying group in Bulacan on Monday night, but the match result was overshadowed by the ugly brawl.
"FIBA will now open disciplinary proceedings against both teams. The decisions will be communicated in the coming days," FIBA tweeted on Monday.
Australia had held a comfortable 79-48 lead when a pair of rough fouls, one from Philippines player Roger Pogoy on Chris Goulding, followed by a retaliation from teammate Daniel Kickert, saw the game erupt into madness.
Players from both teams engaged in an all-in brawl while officials charged onto the court to try and restore order.
The situation intensified as unruly fans invaded the court to hurl objects at the players, sparking major safety concerns.
Play was suspended for over 30 minutes while match officials attempted to review the incident.
A total of 13 players were ejected - nine from the Philippines along with Australia's Goulding, Kickert, Thon Maker and Nathan Sobey.
The Philippines were left with only three eligible players but the match continued until two of their players deliberately fouled out to end the contest.
Scheduled post-match press conferences for both teams were cancelled in the aftermath of the incident.
Basketball Australia's Chief Executive Anthony Moore issued a statement following the match to apologise for the Boomers' involvement in the violent incident.
"Basketball Australia deeply regrets the incident in tonight's match between the Boomers and the Philippines in Manila," Moore said.
"We are extremely disappointed with what happened and our role in it.
"This is not the spirit in which sport should be played and certainly not in the spirit in which we aim to play basketball.
"We apologise to our fans and will await the penalties to be handed down."
4. Study investigating sharp increase in girls as young as 11 seeking cosmetic surgery on their genitals.
A pilot study is investigating a sharp increase in the number of Australian girls, some as young as 11, seeking cosmetic surgery on their genitals.
University of Melbourne researcher Emma Barnard has begun interviewing young women who sought medical advice about their genital appearance.
The median age of the 41 girls and young women referred to the Royal Children's Hospital between 2000 and 2012 concerned by how their labia looked, was 14.5, and in nearly a quarter of cases it was the mother who was concerned, RCH figures show.
Medicare claims for labiaplasty and vulvoplasty more than doubled from 707 in 2002-03 to 1584 in 2013-14. And the number of claims among 15 to 24-year-olds was similar to women aged 25-44. Medicare no longer covers such surgery, but Ms Barnard has interviewed women who had the surgery done privately.
One study participant, now 18, told Ms Barnard that when she was just 13, she started worrying about how her vagina looked after noticing textbook drawings looked different to her body.
The girl's mother then took her to a doctor to explore the option of surgery. The doctor referred her to the Royal Children's Hospital in Melbourne where she was reassured that she was perfectly normal, Ms Barnard said.
"Something has changed in the last 10-15 years to make women and girls more aware of the appearance of their genital anatomy," said Ms Barnard, of the School of Population and Global Health.
"For nearly all the women I spoke to, this experience of having concerns is happening from around 13 to 16. It is a very specific and fraught time when they are trying to figure out who they are and how their bodies work," Ms Barnard said.
Many of the study's participants said that as girls they had only seen vaginas in stylised or airbrushed images in textbooks, magazines, social media or on the internet. Fashion for Brazilian waxing, tight-fitting clothing and G-strings were also an influence, but perhaps surprisingly pornography appeared not to have played a major role.
"You don't have to be an adult to have these worries, yet the voices of young women aren't in any of the research literature, possibly because it is difficult thing to talk about. If we have a better idea of how girls experience genital appearance concerns, then we can potentially improve clinical practice, and reduce or eliminate unnecessary surgeries," Ms Barnard said.
5. Twelve missing boys found alive in a cave after vanishing for nine days.
Astonishing video shows Thai soccer team found alive after going missing in a cave for ten days.

"It's okay, many people are coming...You are very strong. Very strong." https://t.co/RrgsWwpBgL pic.twitter.com/ggFASYeBsl

— ABC News (@ABC) July 2, 2018
Twelve boys and their football coach who had been missing for more than a week in a cave in northern Thailand have been found alive, local officials have said.
The boys, aged 11 to 16, and their 25-year-old coach disappeared when flooding trapped them after they entered Tham Luang Nang Non cave on June 23.
Rescuers, including Australian Federal Police officers with cave diving experience, and Thai Navy Seals have been involved with the search over the last few days.
Chiang Rai Governor Narongsak Osatanakorn said on Monday that the 13 were being rescued but warned they were not out of danger yet.
"We found them safe. But the operation isn't over," he said.
"When the medics have evaluated the kids to see if their health is in good condition, we will care for them until they have enough strength to move by themselves, and then we will evaluate the situation on bringing them out again later."
Family members of the missing hugged each other as they cheered the news.
Rescue divers had spent much of Monday making preparations for a final push to locate the group.
In addition to the divers, teams have been working to pump out water as well as divert groundwater. Other efforts have focused on finding shafts on the mountainside that might serve as a back door to the blocked-off areas.
Teams have also been combing the mountainside looking for fissure that might lead to shafts.
Narongsak said they located the missing boys about 300-400m past a section of the cave that was on higher ground and was thought to be where the team members and their coach may have taken shelter.
The Australian team had joined forces with 11 Chinese rescue experts, up to 32 US forces personnel, three British divers and a British cave expert as well as rescue teams from Myanmar and Laos.
And following the boys' discovery, Thailand's prime minister Prayuth Chan-ocha thanked the international experts who had helped in the search.
His office said the PM "wishes to thank the tremendous efforts of all international units that have come to assist the Thai authorities in rescuing the youth football team that was stuck in the caves in Chiang Rai.
The Royal Thai Government and the Thai people are grateful for this support and co-operation, and we all wish the team a safe and speedy recovery".
6. Greens Senator sends legal letters after being told to "stop shagging men" in federal parliament.
Greens senator Sarah Hanson-Young has fired off legal letters to David Leyonhjelm, Sky News and 3AW radio over his "appalling" comments about her.
Senator Leyonhjelm last week told his female counterpart in federal parliament to "stop shagging men" and on Sunday alluded further to her private life on a Sky News broadcast and 3AW.
Sky later apologised for broadcasting and strap-lining what it described as his "appalling" remarks. It also suspended a producer.
Senator Hanson-Young called on the Liberal Democrat senator to apologise and resign, but she's also taken legal advice from lawyer Rebekah Giles about a possible defamation action.
She said Ms Giles has sent letters to Senator Leyonhjelm and the broadcasters.
"I believe he has proven himself incapable of showing respect and is unfit to represent not only women, but all decent Australians, in our nation's parliament," Senator Hanson-Young said in a statement on Monday.
"I will not be intimidated or bullied by offensive and sexist slurs on my professional reputation."
Senator Hanson-Young said she had put up with sexualised slurs shouted at her for years in the parliament, including having various men's names yelled at her.
Senator Leyonhjelm is refusing to apologise and when asked about possible legal action he replied to AAP with the ancient Greek expression "molon labe", which roughly translates to "having come, take".
He claimed he heard Senator Hanson-Young say something in the senate like "all men are rapists", but then later said she said "men should stop raping women".
Senator Leyonhjelm said he was offended by her comments, but didn't know the exact wording.
"I am opposed to misandry as I am opposed to misogyny. I am entitled to call out double standards," he told the ABC on Monday.
He claims Senator Hanson-Young made the comment in the upper house during a motion about women's safety last Thursday, after which he told her she should "stop shagging men".
When she confronted him about the comment, he told her to "f*** off".
Senator Hanson-Young also appeared on the ABC on Monday, denying she said "all men are rapists".
"I did not say those words. I did not infer them and I do not believe them. To suggest so, is simply a lie," she said.
Senator Leyonhjelm's comments drew condemnation from Foreign Minister Julie Bishop, Education Minister Simon Birmingham and former prime minister Tony Abbott, who called him "smug and self-righteous".