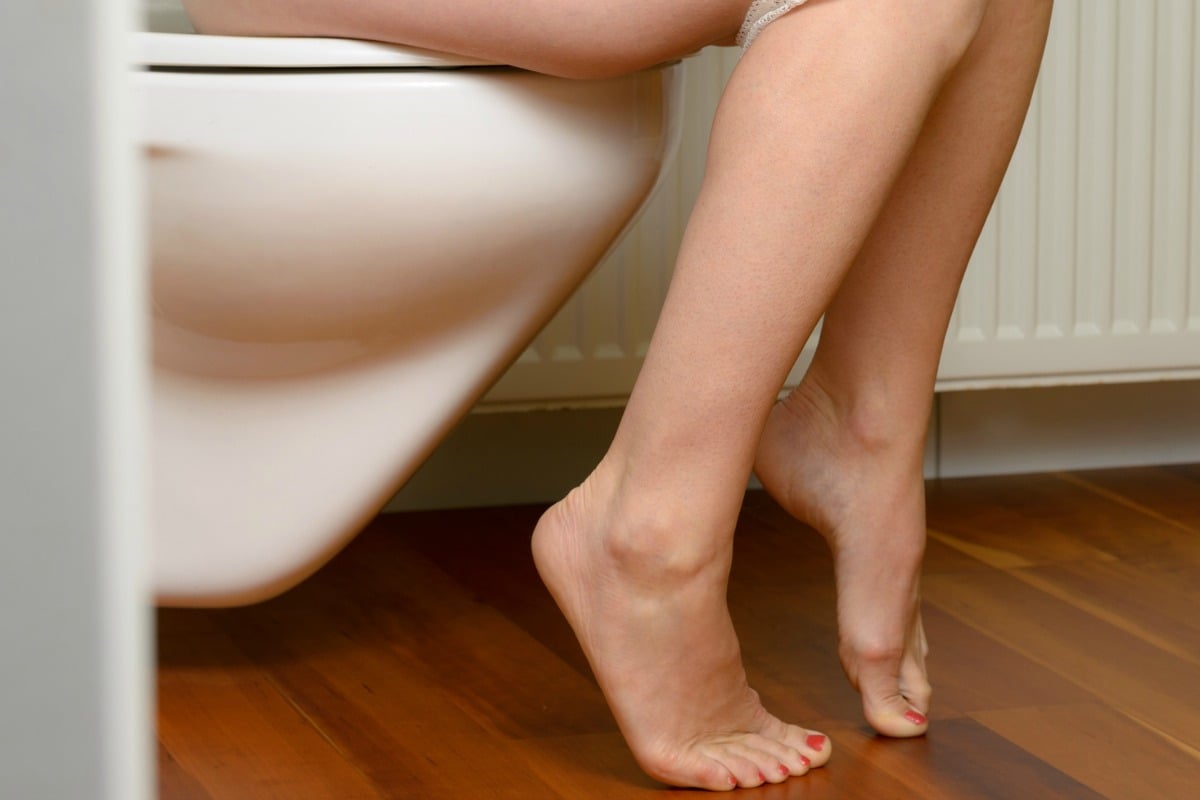 There I was in the bath at 3am googling my symptoms. I was shivering, vomiting, my legs ached and I was in excruciating pain from the cut I had in my vagina.
It all started with the age-old story. Girl meet boy that looks like GI Joe on Tinder. Girl and boy have drinks. Girl discovers boy has huge penis. Girl puts penis inside of her. Girl gets earth-shatteringly painful cut.
Jackie Lunn has a go at swiping people on Tinder for Jessie Stephens. Post continues after video. 
Mirror in hand, I continued my vagina excavation until the early hours of the morning. I discovered I had two mouth ulcer looking things down there. This had me extremely concerned. Upon falling asleep I convinced myself that my cut was infected and maybe I had blood poisoning. There's a new doctor in town, appointments on request.
I went to hospital the next day.
When the doctor told me I had herpes my Google nightmares and general nightmares came to life. I would have this virus FOREVER. I can't commit to a relationship but this virus and I were walking down the aisle and saying our vows.
It was GI Joe from two weeks ago. I knew it!
I immediately felt angry with him. I blamed him entirely for this virus that was about to end my sex life entirely.
"I knew he was good to be true," I told my best friend. He lived 500m away from me. He could get to me faster than Uber Eats and of course he looked like a GI Joe cartoon character. We used a condom. I was far from promiscuous. I hadn't slept with anyone else for six months and although I was all about the sexy adventures I was quite calculated with my romp partners. I didn't deserve this.
I hit up all sorts of Google sites in the coming days. I was heartbroken. I decided I would no longer have sex. I deleted Tinder and deemed myself a leper. Maybe I could focus on my intellect instead, write my first novel… take up Spanish… feed the hungry in Africa.