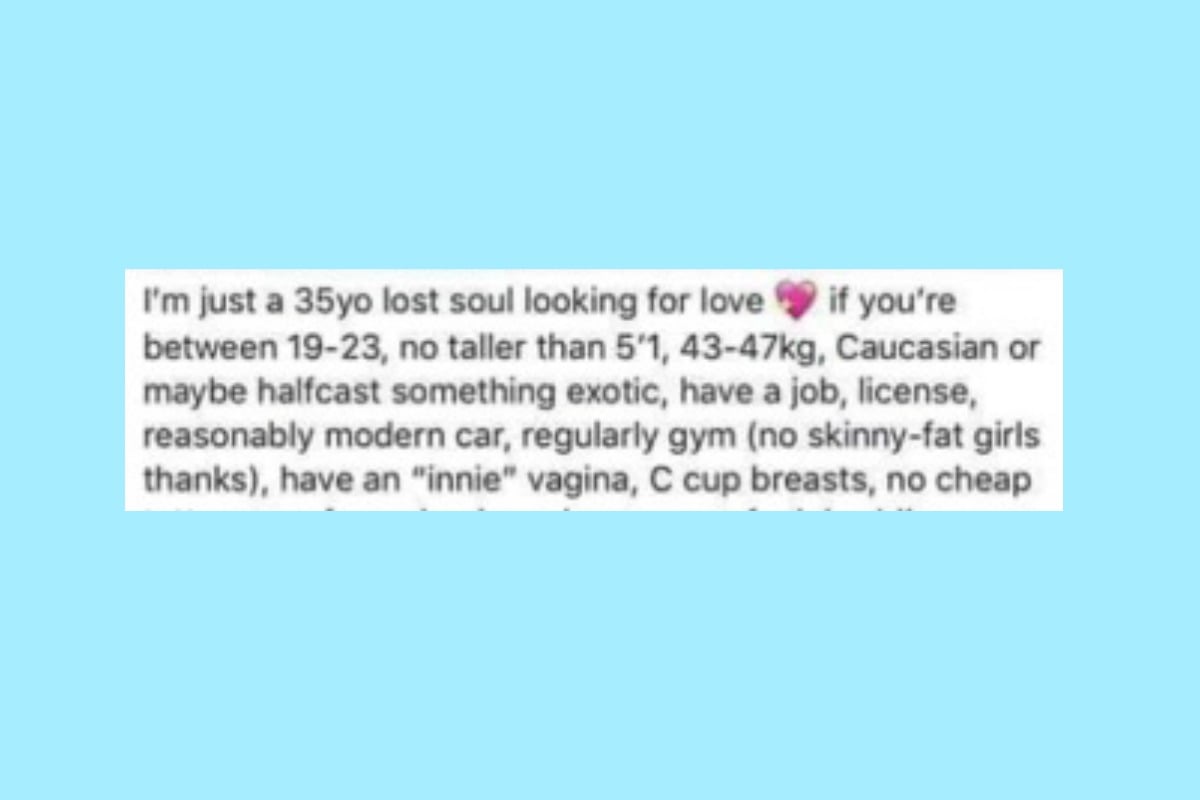 Welcome to the latest edition of silly things men have posted on the internet.
This time around, an unknown Australian man has shared a ridiculous, virtually unattainable list of dating requirements.
The dating ad, which was originally shared by the man on Facebook back in October, included absurd requirements for a woman with 'C cup breasts' who is 'between 43-47kg'.
"I'm just a 35 year-old looking for love," the post read.
"If you're between 19-23, no taller than 5'1, 43-47kg, Caucasian or maybe halfcast something exotic, have a job, licence, reasonably modern car, regularly gym (no skinny-fat girls, thanks), have an "innie" vagina, C cup breasts, no cheap tattoos and no face piercings," he added.
"[You'll] also be willing to move to Canberra to be my girl, have a good personality and sense of humour, never get bratty or start arguments over nothing, and not be insecure when I don't come home all weekend."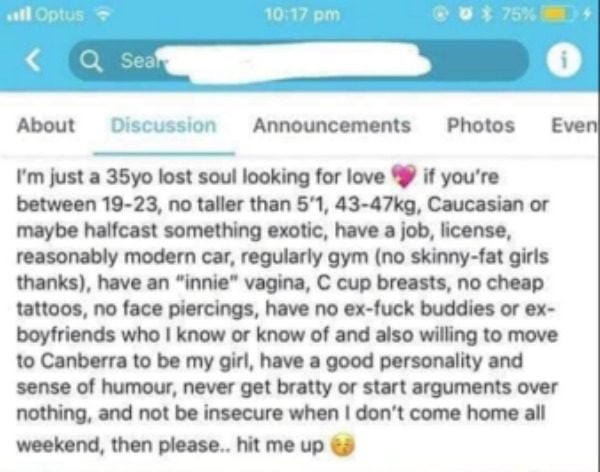 Erm, right.