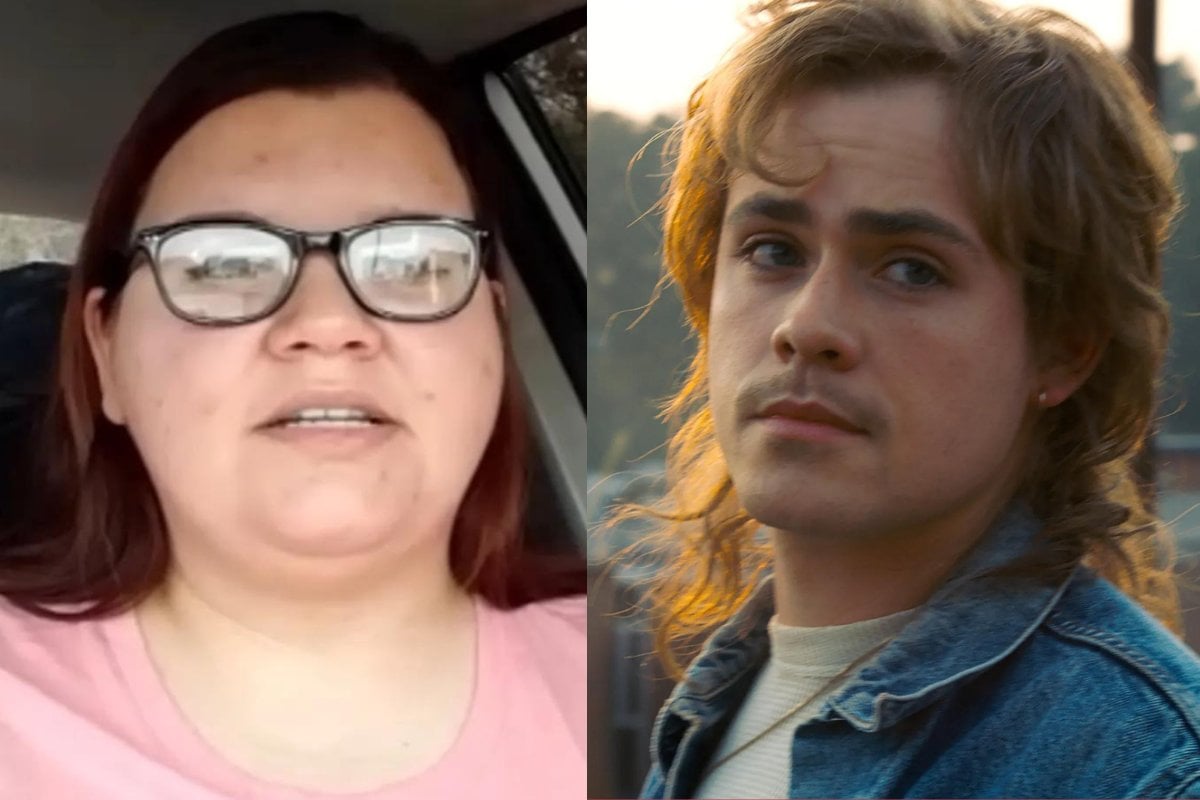 Catfishing - it's a crime so many of us are simultaneously intrigued and horrified by.
Casey Donovan has spoken about being catfished by her friend for six years. We've also seen multiple cases where Lincoln Lewis' images were used as part of an elaborate catfish.
Now the same thing has occurred with an Australian Stranger Things star.
A single mum from Kentucky has shared she was catfished by a scammer who claimed to be actor Dacre Montgomery. She was so adamant the relationship was real that she decided to divorce her husband for him.
Watch: Catfish the TV show trailer. Post continues below.
Speaking to the popular YouTube series Catfished, single mum McKayla said it all began around 2021.
She had joined an artist forum online where she was keen to meet other creative people. While on the forum, a man messaged her under a pseudonym. They started talking about their shared passion for acting, and the man told her he is a successful working actor.
He then claimed to be Dacre Montgomery, who for context, is a 28-year-old Aussie actor best known for his roles in Stranger Things, Power Rangers, and Elvis.
"That's one of my favourite actors and me and him really hit it off. I'm obsessed with Stranger Things. Of course, I'm suspicious from the get-go though," McKayla said.