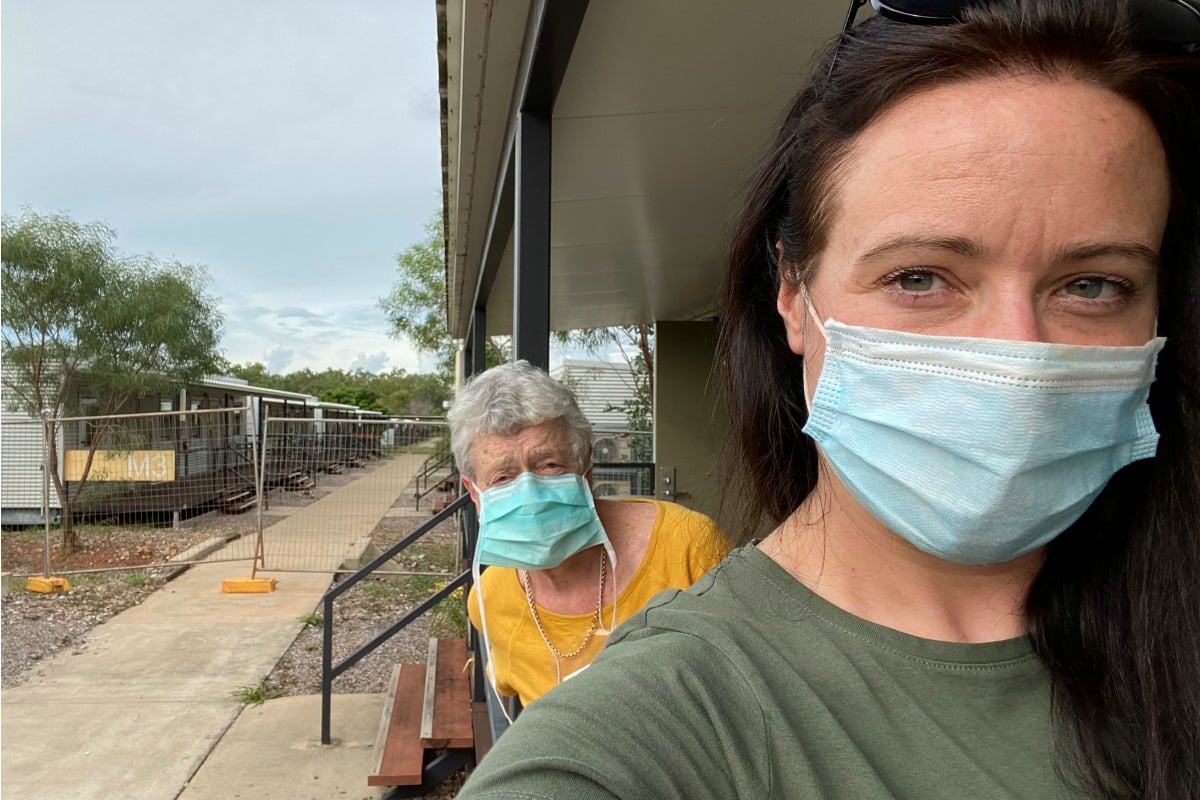 After 14 days in quarantine aboard the coronavirus infected Princess Diamond cruise ship, 72-year-old Lyn Hedger arrived in Darwin with the knowledge she wouldn't be free for another 14 days.
"I went through a very bad time when I came here. I felt kind of dumped," she told Mamamia over the phone from isolation.
The cruise, a Christmas present from Lyn's daughter Clare, 35, took a turn on February 3 when the captain told them over the loudspeaker they'd be docking about 12 hours early in Yokohama, Japan.
The Victorian mother and daughter would remain there, isolated and in quarantine for the next 14 days.
All 3,700 passengers on board their ship were vigorously tested over the next fortnight, with more than 700 infected and six COVID-19 deaths recorded so far – including the first Australian death. 
WATCH: How to protect yourself from COVID-19. Post continues after video. 
"We're okay considering," Clare told Mamamia, from their new quarantine accomodation in Darwin, where they've been since mid-February.
They hadn't really considered the risk of coronavirus when they first hopped on their cruise on January 20, but as they got closer and closer to Yokohama, the fear started to build with every new port docking.
"In the first week we were only allowed out twice. That was the most horrendous part of it, because there was no differentiation between night and day. We had no idea what time it was," Clare said.
"It was like prison. I was a little bit scared at certain points, I was getting a bit claustrophobic – and not having an escape was hard."