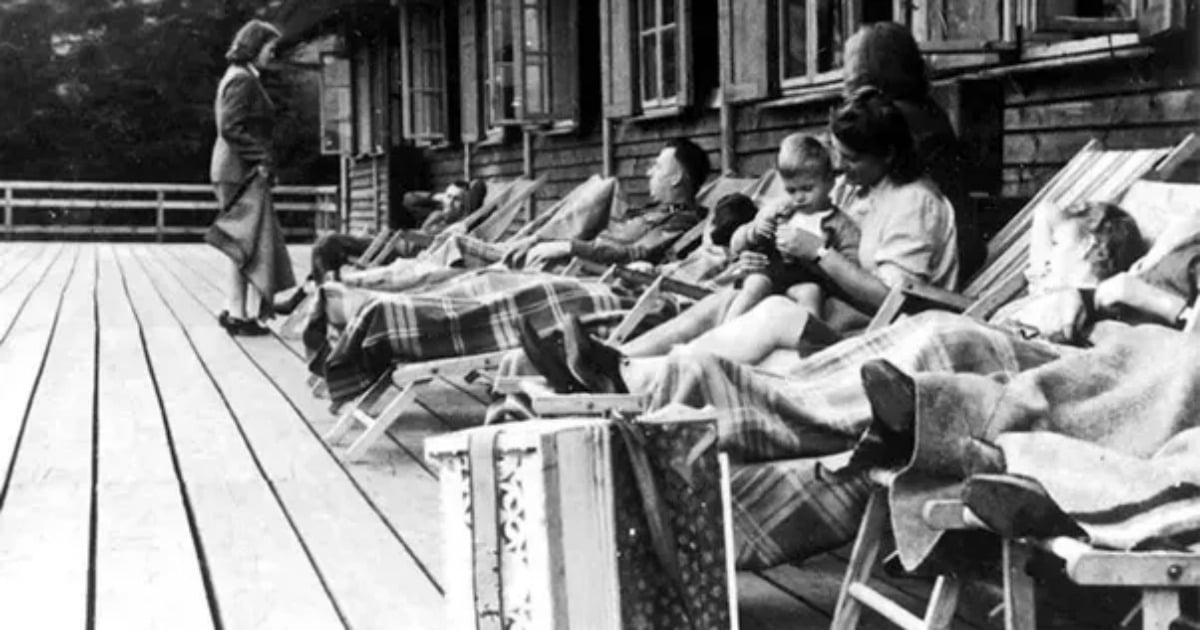 A series of photos taken between May and December 1944 depict a group of men, women and children enjoying themselves at what appears to be a resort.
They're smiling, laughing, eating, listening to music and socialising – as many people do over the warmer European months.
Here, a group of men and women laugh as one man plays the accordion: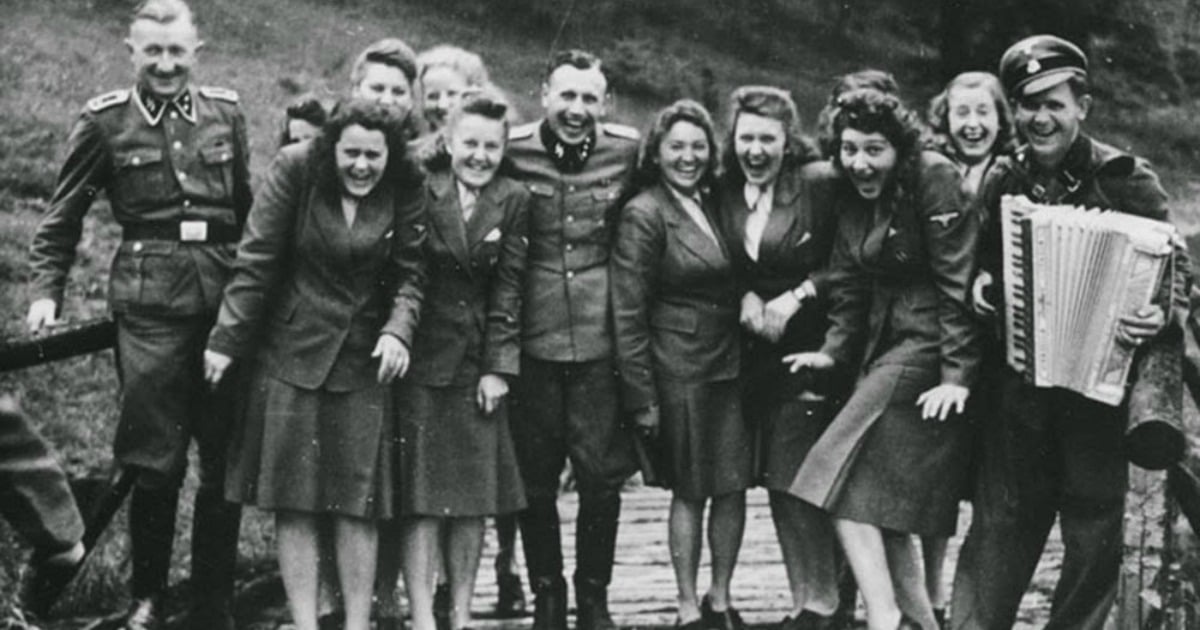 In another photo, people relax on sunbeds.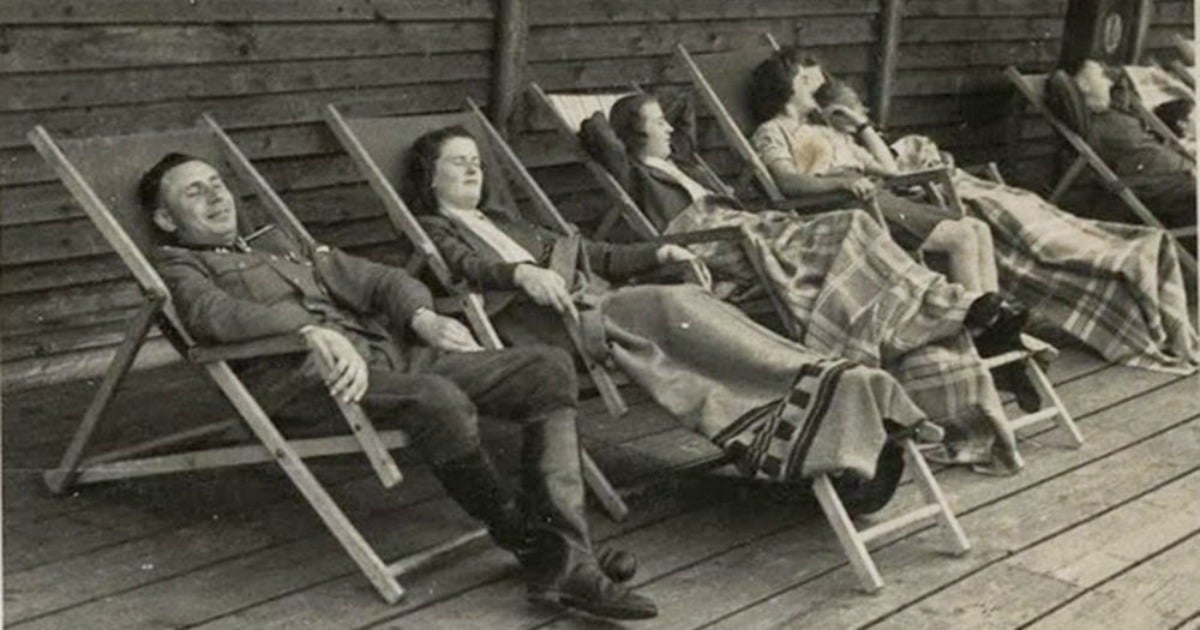 In yet another, a smiling man plays with his dog.