On Tuesday, February 10th in 2015, Courtney Topic was shot dead by police standing outside a Hungry Jacks in Hoxton Park in Sydney's Western suburbs.
She was 22 years old, and had Asperger's syndrome – a developmental disorder on the autism spectrum which made it difficult for her to register and process other people's emotions and behaviour.
In the last picture ever taken of her, shortly before the shooting, she was carrying a 20cm knife in her right hand and drinking from a take away cup in the other.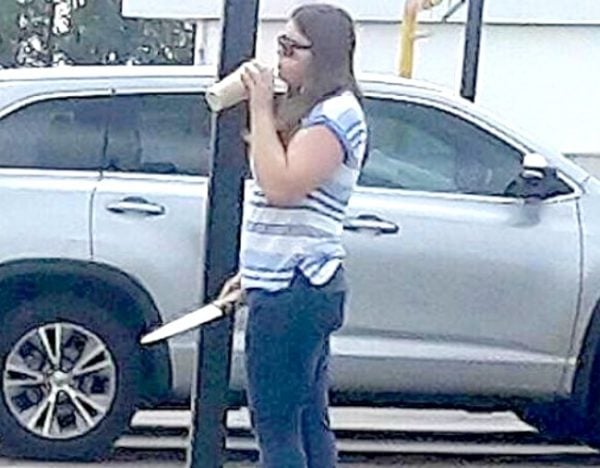 Reports after the incident said that police were called onto the scene after motorists reported a "zombie-like" woman walking through traffic.
When the police arrived Courtney wasn't responsive to their instructions. Officers failed to restrain her with a taser (news.com.au reports that it wouldn't discharge), and capsicum spray - which didn't penetrate because of her big sunglasses.
It was then she was fatally shot in the chest.