Receiving a message from a random number rarely turns out so sweet. There might be awkwardness at best, an unsolicited d*ck pic at worst.
But, for UK couple, Lina Dahlbeck and Michael Evangelou, an accidental message sent to a random number led to the pair meeting and dating. Now? They're married.
All because one day, last September, Michael was trying to send himself a reminder on Whatsapp but mistyped his own number. Guess who the recipient was?
Michael had wanted to remind himself to watch the movie Girls Trip, the 2017 comedy starring Regina Hall, Queen Latifah, Tiffany Haddish, and Jada Pinkett Smith.
But, after attempting to message himself the two words 'Girls Trip', he received a reply from another number: "Who's this please?"
Michael, 44, had serendipitously added a 'one' to his phone number, and messaged a complete stranger, 37-year-old Lina, instead.
"I was shocked when someone texted back, saying, 'Hi! Girls trip? Who's this please?," he told The Sun.
"I was so confused and, at first, assumed we'd met before. How else would I have her number?"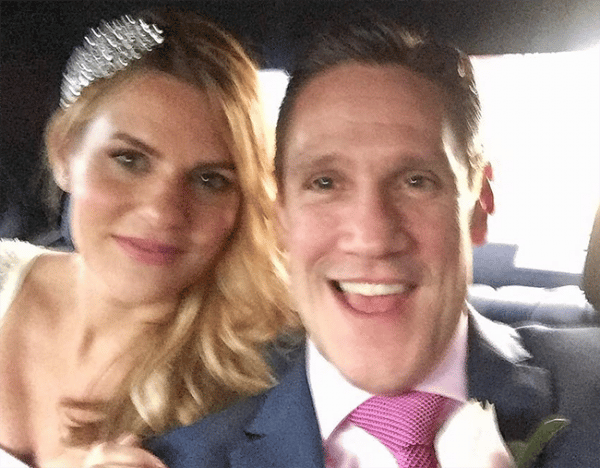 They quickly established that no, they didn't know each other. But, within five hours, the makeup artist and car salesman met for drinks at a restaurant in London's Waterloo.
"We kissed at the end of the date and the next day met up for brunch. We haven't been apart since," Lina told The Sun.
"I still can't believe I met the love of my life by a mistaken text. There was something about his messages that intrigued me. He seemed really nice and funny and, when I sneaked a look at his picture, I thought he was good looking.