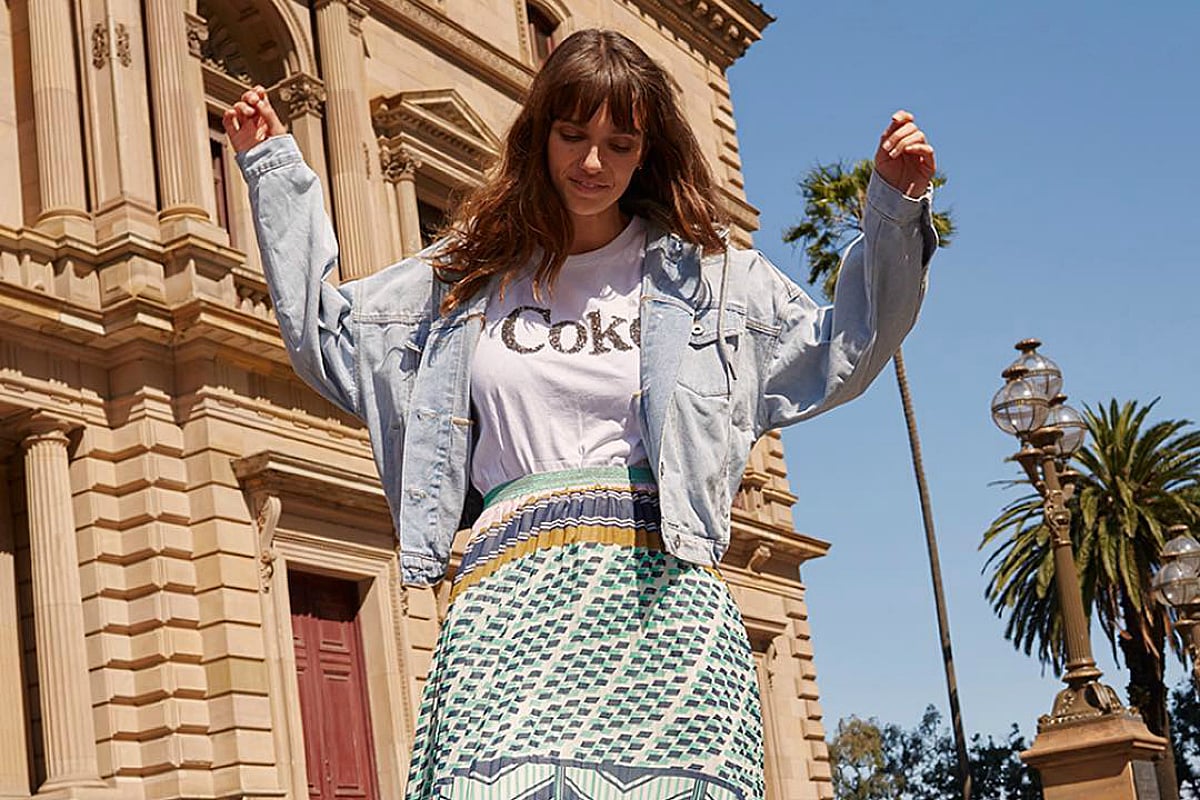 We'd like to interrupt your day for just one moment with a public service announcement: Cotton On has released another must-have skirt and you're going to want to own it immediately.
Sorry, but it's the truth. I would know because… I already went out and bought one.
Just before Christmas, the brand released their version of the silky, slip midi skirt everyone you know has been wearing. The Woven Belle Bias Midi Skirt, which came in nine different colours and prints and had a price tag of $35, promptly sold out (although there are some varieties left in limited sizes).
If you missed out on one of those skirts, or you're in the market for a new one, you'll love the new style Cotton On released this week.
It's called the Woven Daria Pleated Midi Skirt and it'll cost you $39.99.