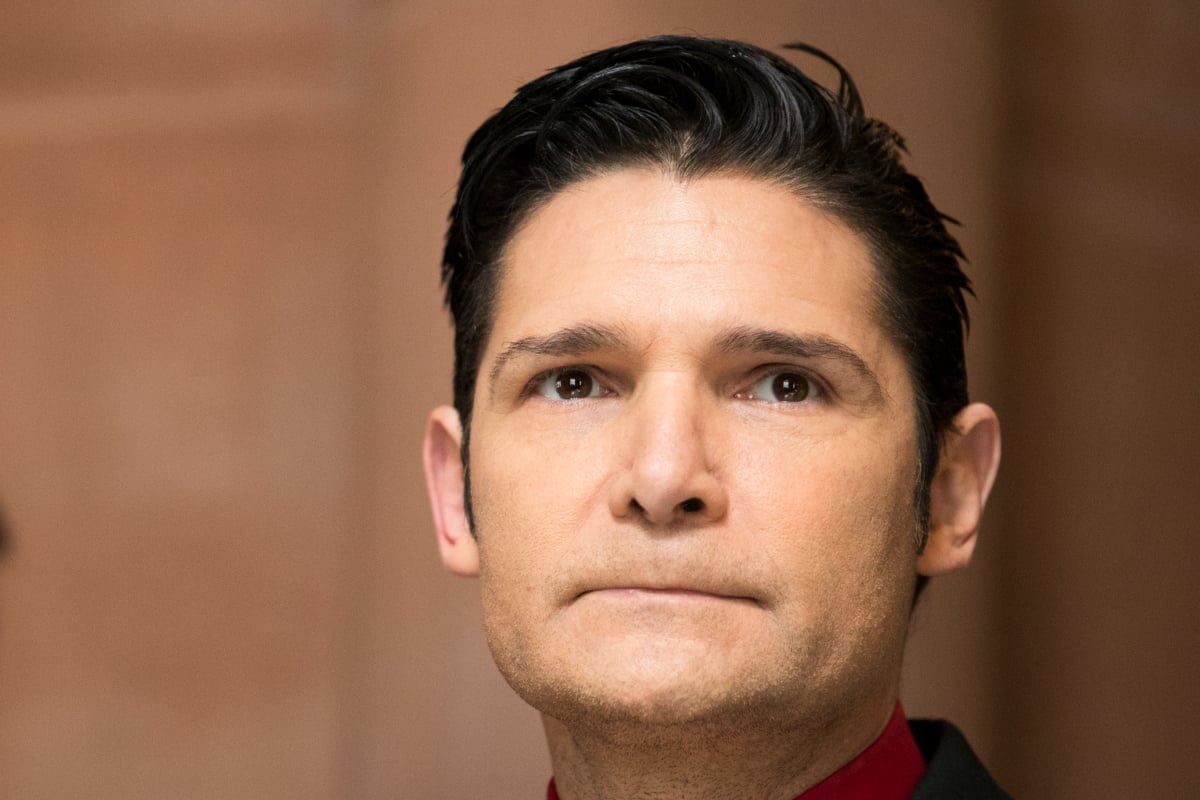 Content warning: This story contains descriptions of sexual assault, and may be distressing for some readers. If you need support, please call the sexual assault helpline on 1800 010 120.
For decades, Corey Feldman has been fighting to lift the cloak on a pedophile ring he alleges has been operating in Hollywood.
On Monday, March 9, the 48-year-old released his long-anticipated documentary, My Truth: The Rape of Two Coreys, in which he details the alleged sexual abuse perpetrated by six powerful men in Hollywood.
Feldman said Charlie Sheen raped the late actor Corey Haim on the set of Lucas. At the time of the alleged assault, Sheen was age 19 and Haim was 13-years-old. (Corey Haim passed away in March 2010 from pneumonia.)
Watch the trailer for 'My Truth: The Rape of Two Coreys' here. Post continues below.

"This wasn't like a one-time thing he said in passing. It wasn't like, 'Oh, by the way, this happened.' He went into great detail," a crying Feldman said in the documentary, according to EW reporter Rosy Cordero, who attended the premiere.
"He told me, 'Charlie bent me over in between two trailers and put Crisco oil on my butt and raped me in broad daylight. Anybody could have walked by, anybody could have seen it.'"
Following the documentary, Sheen denied all wrong-doing, saying in a statement: "These sick, twisted and outlandish allegations never occurred. Period."
Feldman also claims he was molested himself by multiple older men, who he named in the documentary.
Once the documentary aired – released independently by Feldman – and Sheen's name was released, there was one overwhelming consensus in response to the documentary's claim about Charlie Sheen: "We already knew."