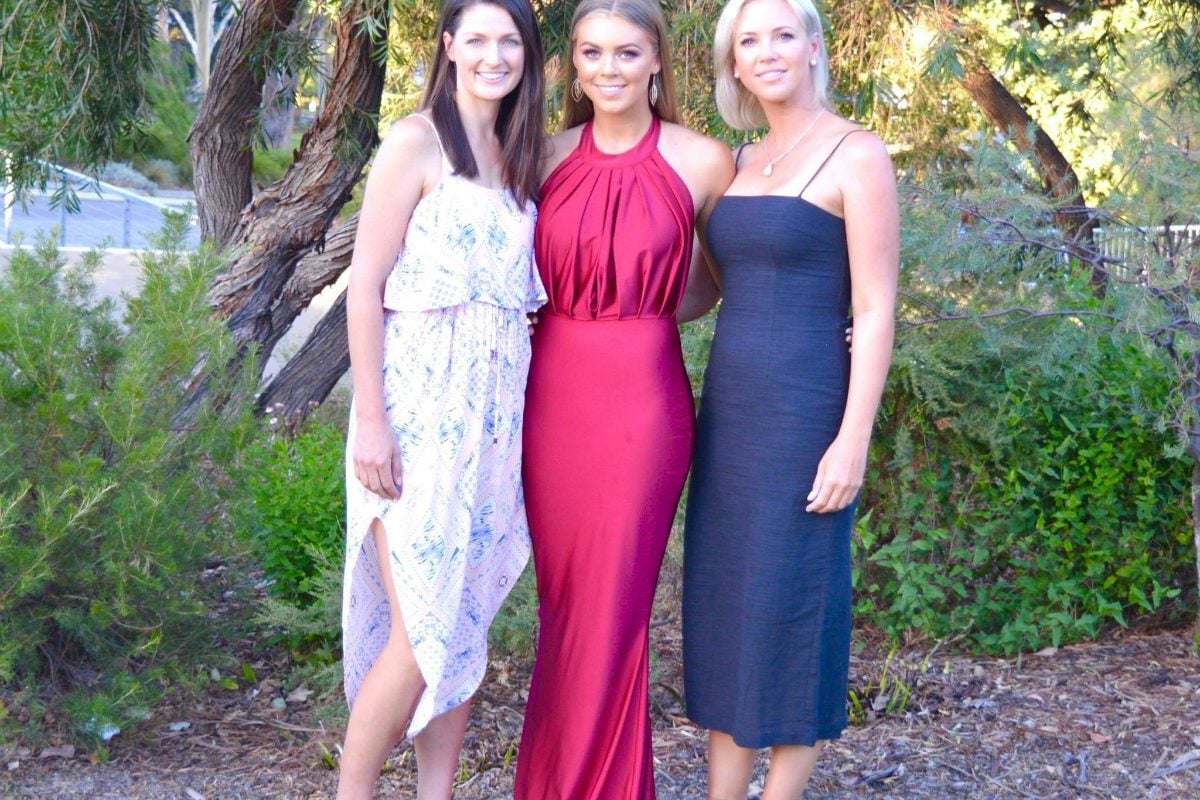 When I look at the photo above, I feel a surge of mixed emotions: pride, gratitude, love, relief, respect and joy, peppered with some shame and humility… Let me explain.
Most of those emotions are obvious. For example, I'm very proud of the young woman in the middle – my daughter, Paige. You only have to look into her sparkling eyes to know she's a good one. She has strong likes and dislikes and a very firm sense of the world. She basically knows how to push all of my buttons and her strong will can test me to the point I sometimes wonder which of us is the adult. It's also what I love and respect most about her. I've always felt somewhat fragile and she's always been strong, like a little lioness.
The other emotions I feel are entirely towards the woman on the left of this photo. She's my daughter's other mother, Clare.
She's been around for years now, but recently, as we celebrated Paige's Year 12 graduation ball, it finally hit me how extremely lucky we are to have her in our lives and how much my relationship with Clare has taught me as a mother and a woman.
Chloe Shorten speaks to Mia Freedman about her blended family on No Filter:
I don't think it matters how long it's been after a relationship involving a child has ended, there are always going to be lots of 'feelings' on all sides when new people enter the scene. My ex-partner Shayne and I were at university when Paige was born, we were basically kids ourselves and really had no idea what the hell we were doing (truth be told, I still don't).
It was when Paige was about 8 or so that I first met Clare. I knew nothing about her except she was lot younger and, wait for the kicker, had the body of a supermodel. Other than that, I had no idea who she was or what she was about.
So, feeling somewhat uncertain and a little threatened, naturally I did what any self-respecting idiot would do. I threw on my "I-know-best" arrogant pants and got on with the job of co-parenting (and by "co-parenting", I mean I was going to run the show). I don't know if Clare knows about this, and it's shameful to admit, but in the early days I could get pretty worked up about the smallest stuff.