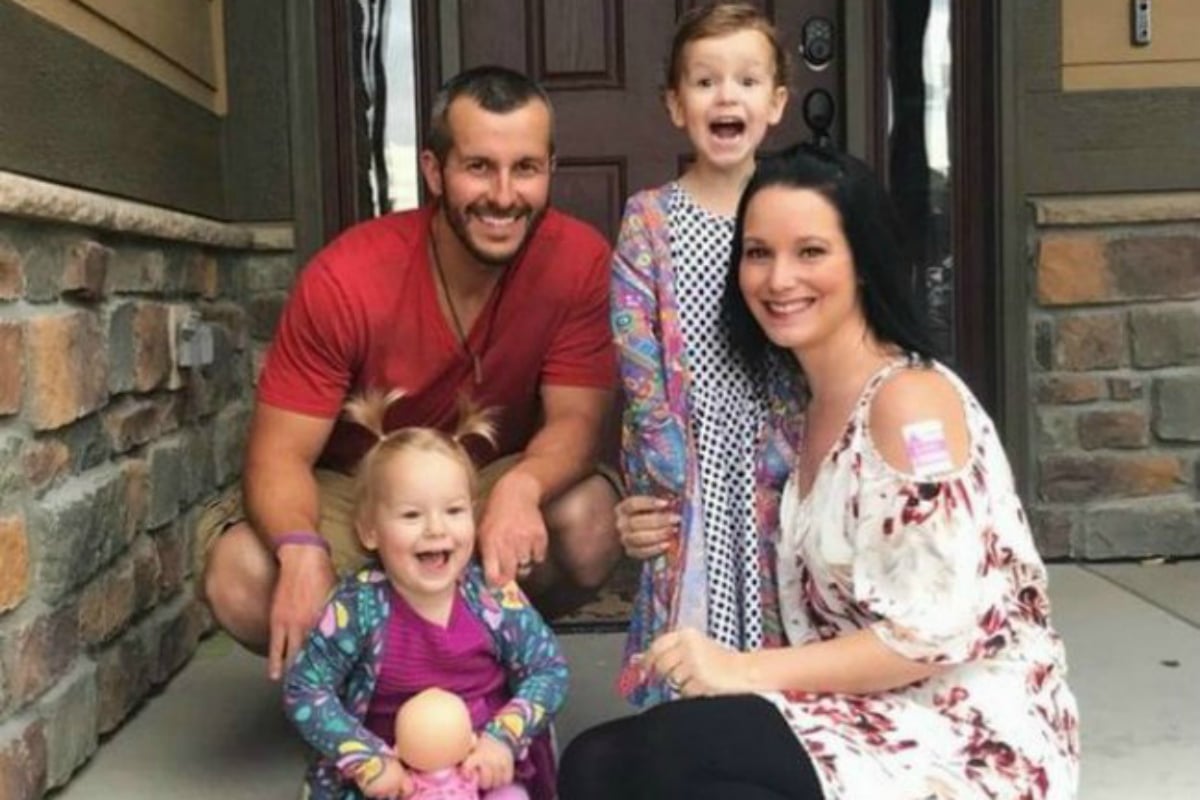 Chris Watts appeared to be the perfect husband.
When his family went missing, he pleaded to the cameras, begging for help in finding out the truth about where they were, or what had happened to them.
On Monday, Watts was handed three life sentences for the murder of his wife Shanann and his two young daughters, Bella and Celeste.
Within days, Watts was in handcuffs, as the bodies of his 34-year-old wife, and his four-year-old and three-year-old daughters were recovered from an oil field owned by the petroleum company he worked for. His wife had been buried in a shallow grave, and his daughters submerged in crude oil vats.
The evidence is terrifyingly relatable, as text message exchanges resemble that of many happy, functional couples.
One month before he murdered her, Shanann sent her husband a photo of their unborn third child.
In response to the ultrasound, he responded, "Little Peanut! Love her/him already!!!".
Shanann was ecstatic, and shared the exchange on her Facebook page, writing, "I love Chris! He's the best dad us girls could ask for."
The post could not be further from the truth, and the text message is just one of many that appeared in evidence.
Chris Watts also sent a suspicious text message to Nichol Kessinger, a coworker with whom he was having an affair.
In an interview with the Denver Post, Kessinger said that on the afternoon his wife and daughter 'disappeared', Watts sent her a text message that said his family were "gone". He said the trio had left for a playdate and never returned, and told the police the same story.
"When he spoke to me, he was very soft spoken. He appeared to be a good listener," she said.
Chris Watts allegedly told Kessinger that he was finalising his divorce. She only found out the truth when his family went missing, and she saw it in the news.
Nearly two weeks after pleading guilty to their murders, as well as one count of unlawful termination of a pregnancy and three counts of tampering with a deceased human body, Watts was sentenced to life in prison without the possibility of parole.
Mamamia is funding 100 girls in school, every day.
So just by spending time with Mamamia, you're helping educate girls, which is the best tool to lift them out of poverty.
Thanks for helping!