Actress Claire Foy has responded to the pay discrepancy between herself and her co-star in The Crown Matt Smith. And her response is, well… quite regal.
"I'm surprised because I'm at the centre of it, and anything that I'm at the centre of like that is very, very odd, and feels very, very out of ordinary," Foy told EW on Friday.
The statement is polite, diplomatic and very much reminiscent of her character in the show, the Queen of England, Elizabeth II.
Foy added she's not surprised at the backlash, considering it's a "female-led drama" and said neither she, nor Matt (who plays Prince Philip), had any idea about the imbalance.
"I'm not surprised that people saw [the story] and went, 'Oh, that's a bit odd.' But I know that Matt feels the same that I do, that it's odd to find yourself at the centre [of a story] that you didn't particularly ask for."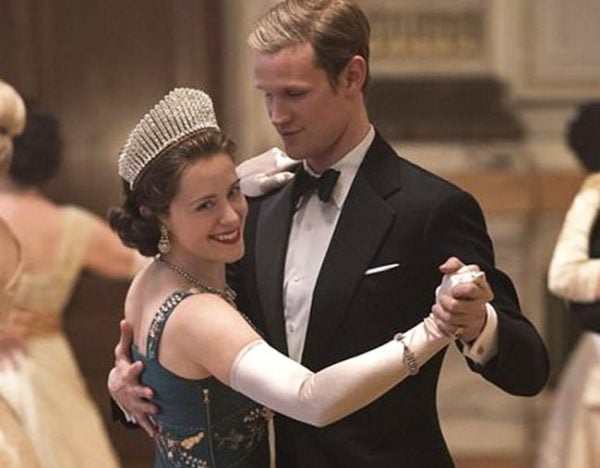 News of the discrepancy broke on March 13 when the series' producers Suzanne Mackie and Andy Harries acknowledged to a panel event in Jerusalem that Smith took home more than Foy, despite being in a supporting role.
"Going forward, no one gets paid more than the Queen," Mackie said at the time.
LISTEN: Vanessa Kirby on becoming Princess Margaret. Post continues below.

The company, Left Bank Pictures, later issued a formal statement:
"We want to apologise to both Claire Foy and to Matt Smith, brilliant actors and friends, who have found themselves at the centre of a media storm this week through no fault of their own," Left Bank said.
"As the producers of 'The Crown,' we at Left Bank Pictures are responsible for budgets and salaries; the actors are not aware of who gets what, and cannot be held personally responsible for the pay of their colleagues."
But as co-star Jared Harris, who plays King George VI in the series, points out: an apology is one thing but a cheque in the mail would be more appropriate - especially considering neither Foy nor Smith is returning to the crown for Season Three.
"I understand they made an apology but, you know, an apology and a check would be more welcome," he told Digital Spy.
"She worked longer hours. Her performance is a huge reason why this thing is going to have a season three, four, five and six. Send her a paycheck and – in retrospect – bring her pay up to parity."
And to that, we say, 'hear hear'.