Matt Smith and Claire Foy made different sums for their starring roles on The Crown and now, fans of the show want to even the score.
A petition has emerged, asking the actor to donate his pay difference to the Time's Up Legal Defense Fund.
Neither Matt or Claire – who are close friends in real life – have addressed the issue, but at the time of writing this story, over 25,000 people had signed the petition. Their goal is to receive 30,000 signatures.
According to the petition, "publicly addressing high-profile cases of sexism will also help create greater opportunities for all women – in all careers".
Last week, it was revealed the 33-year-old actress was earning considerably less than her 35-year-old co-star, who played Prince Philip in the hit Netflix series.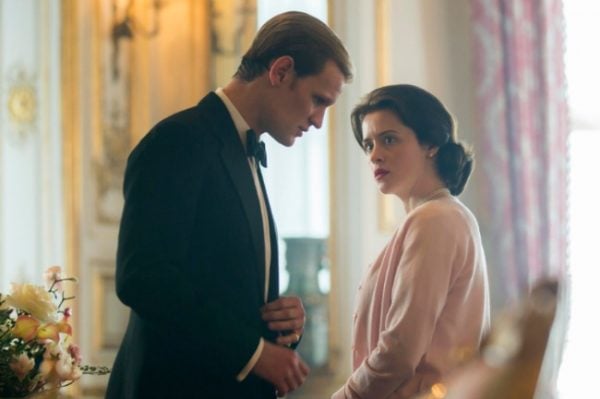 Both Claire and Matt starred in the first two seasons, but have been replaced by Olivia Colman, 44, and reportedly Hugh Laurie, 58, for seasons three and four, as the series follows the Queen in the later stages of her life.
The pay discrepancy between the two leads was revealed at a press junket in Jerusalem, where journalists outright asked the show's producers if Claire was paid the same amount as Matt.
The producers admitted that Matt earned more on the series, thanks to his Doctor Who fame, but wouldn't specify exactly how much he was paid.
Meanwhile, it's been revealed Claire earned US$40,000 per episode.