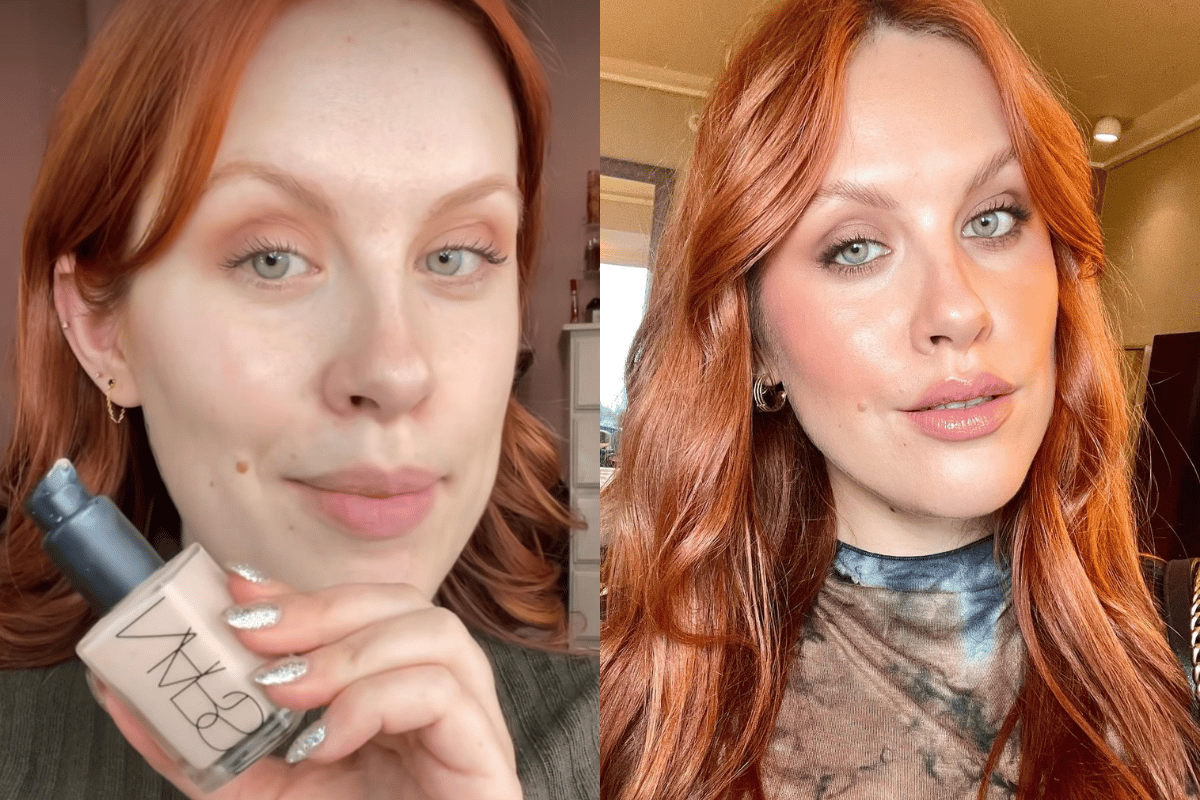 You know what's pervy? Finding out what's in other people's makeup bags. Their OGs. Their go-tos. Their tried-and-true MVPs.
And it's especially pervy if the makeup bag belongs to someone who's kind of a... big deal. And even more so if they're a bit of an expert in the beauty game.
So, what if we were to tell you we got all the juicy deets from someone who's both?
Well, on a recent episode of Spotlight, our very own Kelly McCarren did just that and (politely) raided TikTok-famous makeup artist Claire Bridgett's makeup bag.
As a beauty influencer and makeup artist with five years at Mecca under her (makeup brush) belt, you know that someone like Claire has tried some serious goodies in her time.
And guess what? She was kind enough to give us a peek. How good!
Watch: Speaking of You Beauty, check out Leigh trying the viral 'diamond lips' trend. Post continues below.
Below, Claire shares her entire routine – from base products to lips – as well as shouting out her ride-or-die brands, products and techniques.