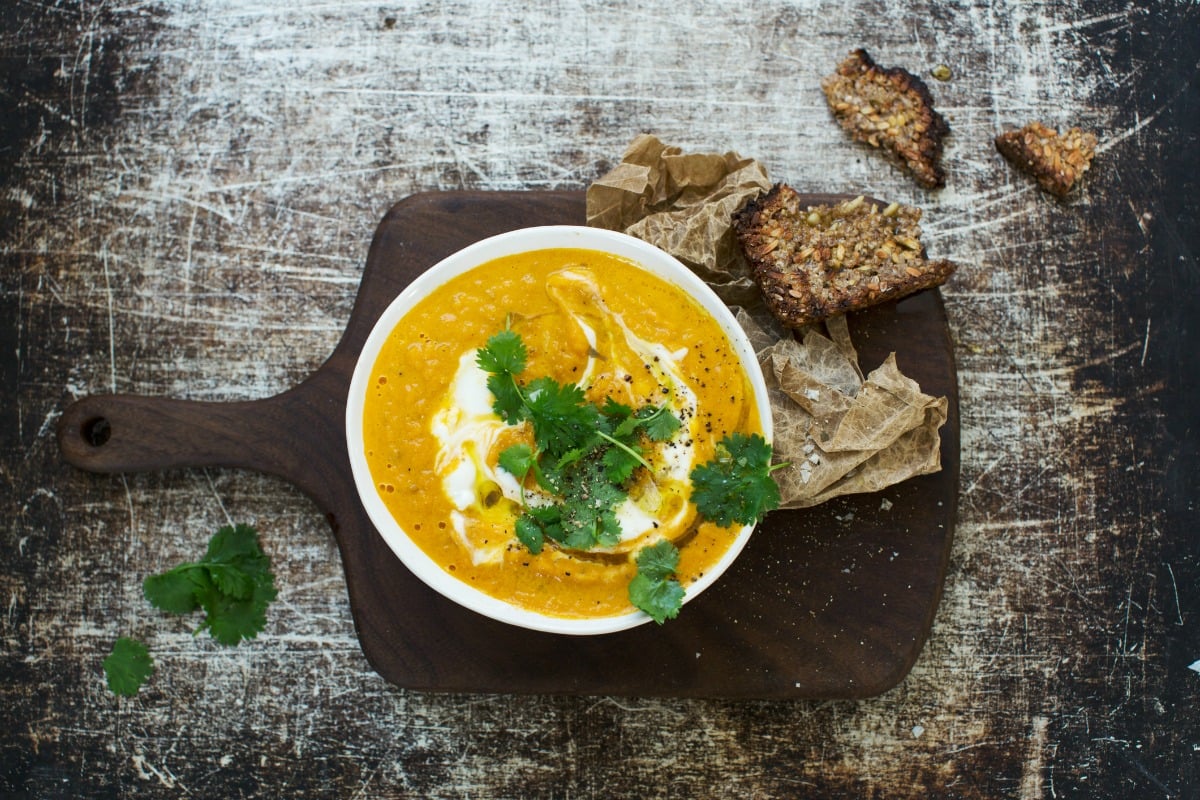 In the herb world, coriander (or cilantro) is like Kanye West.
Or maybe even, dare we say, Donald Trump. There are, unlike coriander, some people who feel indifferent towards Kanye West, whereas everyone has a strong opinion on Donald Trump.
Coriander, or cilantro as it's known in the US, is a herb so shrouded in controversy, people either love it or loathe it.
By loathe it we mean the very appearance of it on a plate will make them rage. And don't even get 'em started on the taste… 
To cilantro-haters, there is nothing in the spice world more despicable.
But as research shows, unlike politics they might not actually have a choice in their stance when it comes to the divisive herb.
The reason some are so downright offended by the taste of coriander might actually be genetic.
To get to the bottom of this theory, we approached food and agricultural scientist and University of Sydney professor, Les Copeland
So, could our dislike of coriander be down to genetics?
Professor Copeland began by explaining the biology behind what determines our palate.
He said that each individual has slight variations to the the genetic make-up of our "sensory perceptions", which is why some people like the taste of certain foods, and others don't.
"Sensory perceptions (aroma, taste, visual, etc.) are determined largely by genetics and can vary greatly between individuals," he said.
"The experience induced by a sensory stimulus depends on the interaction between the sensory signal and a specific receptor.
"The genes that encode the proteins that are the basis of receptors usually have minor variations between individuals; these don't necessarily affect the overall function of the receptor, but can influence the threshold at which they interact (the amount of signal needed to trigger a response) and/or the intensity of the response.
"This means that there can be considerable diversity in how people experience odours or tastes, or see colours. There has been a lot of research on this and so there is a strong scientific basis."
He went on to discuss the relevance of taste to the functions of the nose and our sense of smell:
"The flavour of a food is based on aroma, which is experienced in the nose, directly or from the back of the mouth, and accounts for about 80 per cent of the experience (that's why we don't have much sensation when we have a cold) and taste, which is perceived by receptors in the mouth."
How does this affect the taste of coriander?
Interestingly, Professor Copeland explained that the "disagreeable" experience some people have with coriander is due to the release of natural chemicals in the mouth when it is chewed.
"With regard to coriander or cilantro (also known as Chinese parsley) most people sense it as a pleasant herb, although for a significant number of individuals (perhaps as many as 15 per cent) it produces a very disagreeable experience," he said.