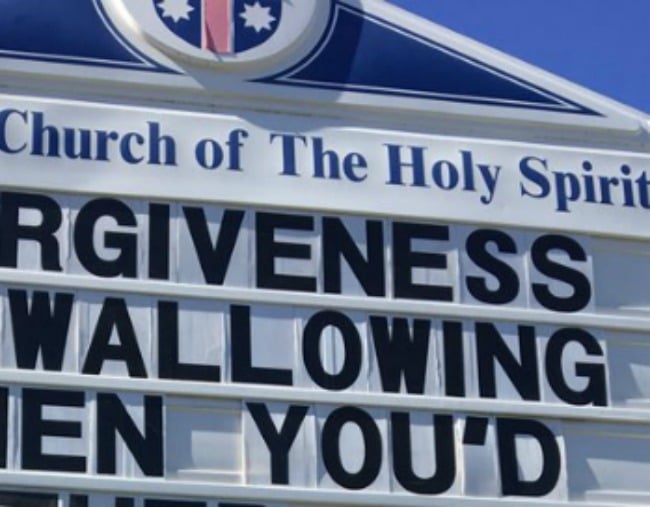 An Anglican church on the Gold Coast has received more attention than usual, after accidentally posting an incredibly risque quote on the billboard outside.
The sign outside the Surfer's Paradise church reads, "Forgiveness is swallowing when you would rather spit," and… that just definitely isn't a quote from the bible.
We hope.  
Perhaps they are talking about swallowing the holy bread?
Or when your flatmate cooks you biscuits and they have raisins in them when you thought they were choc-chips but you swallow anyway because you're a really good friend?
Surfer's Paradise MP John-Paul Langbroek shared a photo of the sign to his Twitter on Tuesday, because, yes, even politicians think accidental dirty jokes by religious people are hilarious.
#ChurchSigns done differently ????#thefabulousGoldie #surfersparadise pic.twitter.com/xzpXKYtPO2

— John-Paul Langbroek (@JPLangbroek) June 5, 2018