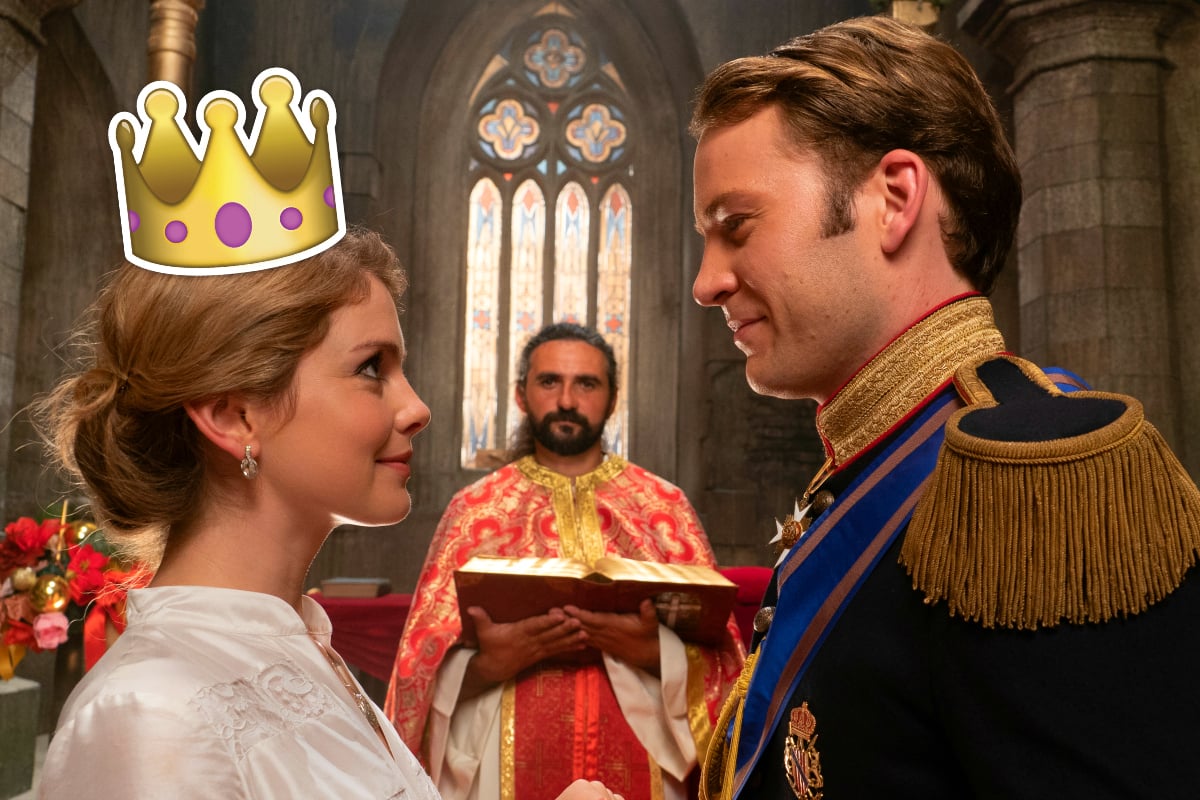 WE HAVE GOOD NEWS.
The sequel for A Christmas Prince will be released on Netflix on November 30.
In the film, Amber and Richard, the King of Aldovia, are getting married.
If you've forgotten the dramatic ending to the first film, the prince performs a very romantic proposal on the cold streets outside Amber's dad's restaurant on New Year's Eve.
She says yes. Now, that salt of the earth American journalist is making a complex transition into the royal family.
But there's just one thing…
The narrative is eerily familiar.
Watch the trailer for A Christmas Prince The Royal Wedding below. Post continues after video. 
The trailer details some very unique issues that Amber encounters, including a scene in which she is told she has to shut down her personal blog immediately.
Oh, that sounds a lot like when the British royal family made Meghan Markle close her personal blog The Tig when she was about to become engaged to Prince Harry.
In another scene, Amber is dressed in a conservative wedding dress, and after expressing she wants something a little bit more modern, she is told there are traditions that need to be followed.
… Just like when Meghan Markle wore an incredibly conservative dress to her royal wedding in May this year.
What follows is a montage of comments about the image Amber projects, and maintaining a sense of self under the harsh spotlight of sudden celebrity.
In other words, it's the perfect film.
Sign. Us. Up.