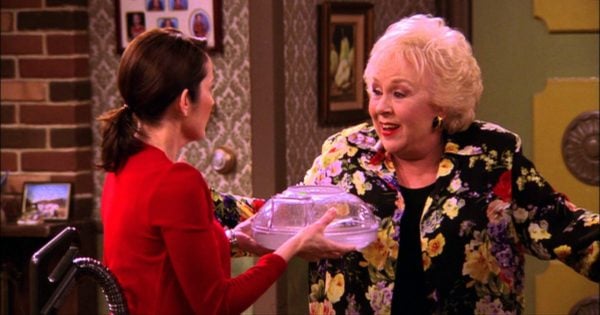 I think we can all agree that if it weren't for mums, Christmas simply would not…occur.
Mums are the driving force behind the festive season. Overwhelmingly, they do the shopping, the wrapping, the cooking, the organising and the peacemaking. They're writing the Christmas lists and double checking how to spell some strange distant cousin's new baby's name.
If there's one thing Christmas definitely isn't for mums – it's relaxing.
But I think we can all agree that there are different types of Christmas mums. My mum, for example, does all the shopping in a mad hurry on the 24th, and one year I ended up with a blender (…why though?) and a sock. Just the one.
Here are the five types of Christmas mums.
1. The "I'VE BEEN PREPARING SINCE JUNE!" mum.
This type prides herself on being absurdly organised. Every time Christmas is brought up, a confident smirk appears across her face. Some people are good at exercise, others are fantastic writers, but this mum? She is bloody good at Christmas.
She is thrifty, and is on the look out for a good bargain all year long . She has a special spot in the back of her wardrobe where she hides all the gifts she's been accumulating for Christmas, and is unaware that whenever she's not in the house, her kids raid her bedroom.
She nails it every year. The only issue is that the Lego set her son said he was desperate for in June ain't so trendy by December.