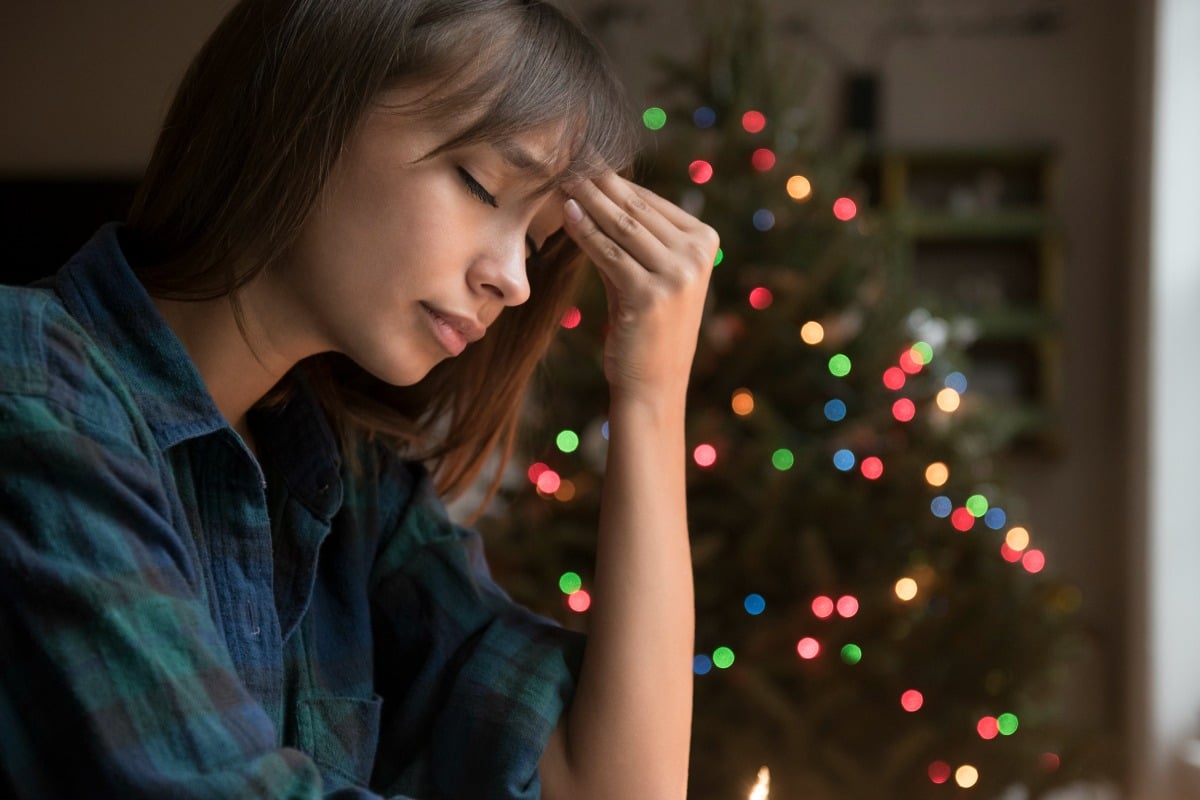 A lot of my patients get very anxious as Christmas approaches. As Christmas carols and tinsel escalate, so too does their anxiety. They dread the festive period for the "busyness", the constant catch ups and Christmas parties.
But for many of my patients a lot of the fear comes from being lumped with their family for an extended period of time over the festive season – it's often this that generates the most anxiety. They're fearful of the dynamics between certain individuals, that they might offend someone they only see once a year at Christmas. Lots describe the pressure to please everyone – they drive between multiple destinations exhausted ensuring they see everyone (including those who they never see for the remaining 364 days of the year). Those who play host are exhausted by the flat-out shopping, pleasing, and providing.
Having now lived through several Christmases as a GP, I've learned that my patients feel quite guilty about their Christmas anxiety. But I have to tell you it's all quite normal and there's a perfectly reasonable explanation for it all.
Dysfunction.
Dysfunction is a feature of every family – the only question is the degree to which it is present.
The families who claim to be completely functional, presenting a flawless facade to the world, are often the most dysfunctional of all. Don't get me wrong, you can be a dysfunctional family and be quite healthy (that's how I see my side of the extended family – FYI they have cleared this article), but the truth is that dysfunction exists in all family structures and trying to deny it often just makes it more pronounced.
Recently, Prince Harry and Meghan Markle tied the knot, and the world was quick to comment on the Markle family – the word "dysfunctional" was used as a constant descriptor. Yes, it was all a bit ugly – but let's be honest, aren't most families at times this dysfunctional? Don't we all have moments when a family member does or says something and we cringe just a tiny bit inside? Personally, I'm grateful Samantha Markle isn't my sister but whilst we were all rolling our eyes at the Markle family we were failing to appreciate that all our families might look a tiny bit kooky if we had to live out our day to day life in the media.   
Watch: Dreading family Christmas? We've got some punny advice for you. Post continues after…