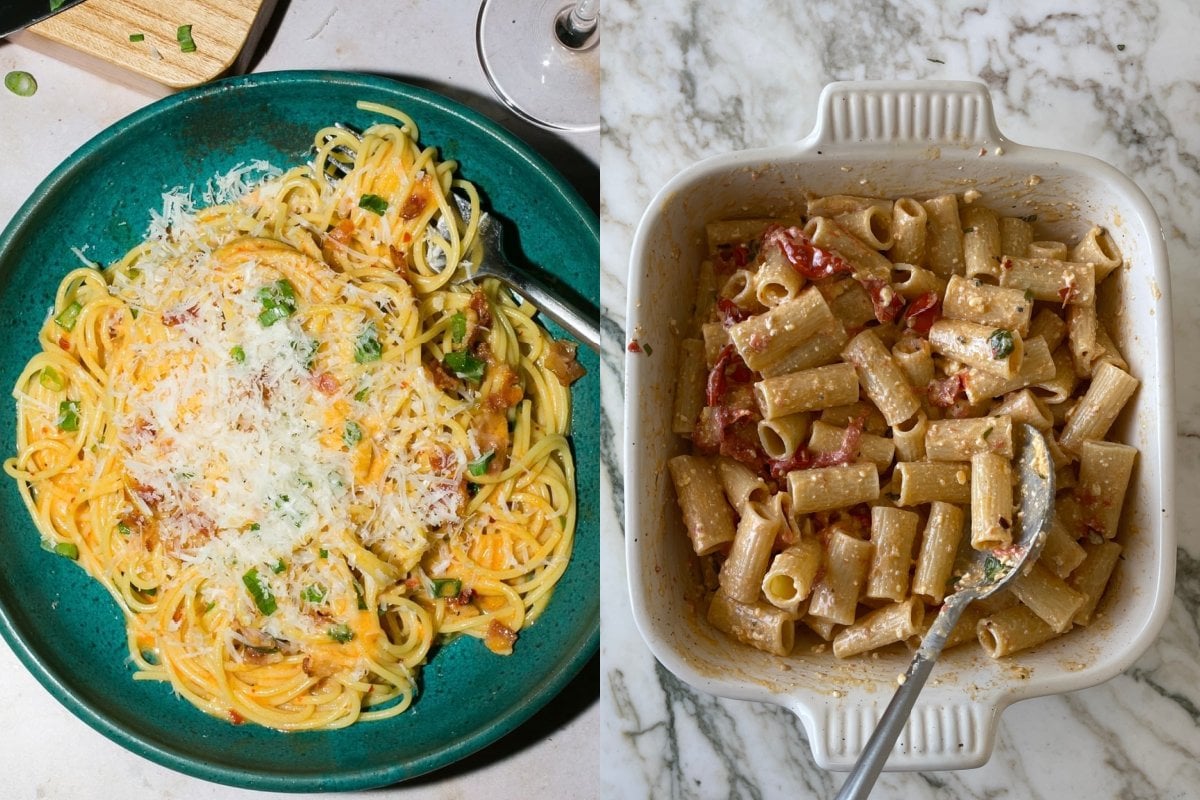 It's pasta season.
With various Australian cities currently in lockdown and grim weather outside, it's the perfect time to put on a pot of hot water and create a delicious Italian dinner (or lunch or breakfast - you do you!)
WATCH: Celebrities getting creative in isolation. Post continues below.
We rounded up the top five viral pasta recipes (and a noodle dish that's too good not to include) from the last year so you don't have to scour the internet looking for one. 
Happy cooking!
The Baked Feta Pasta.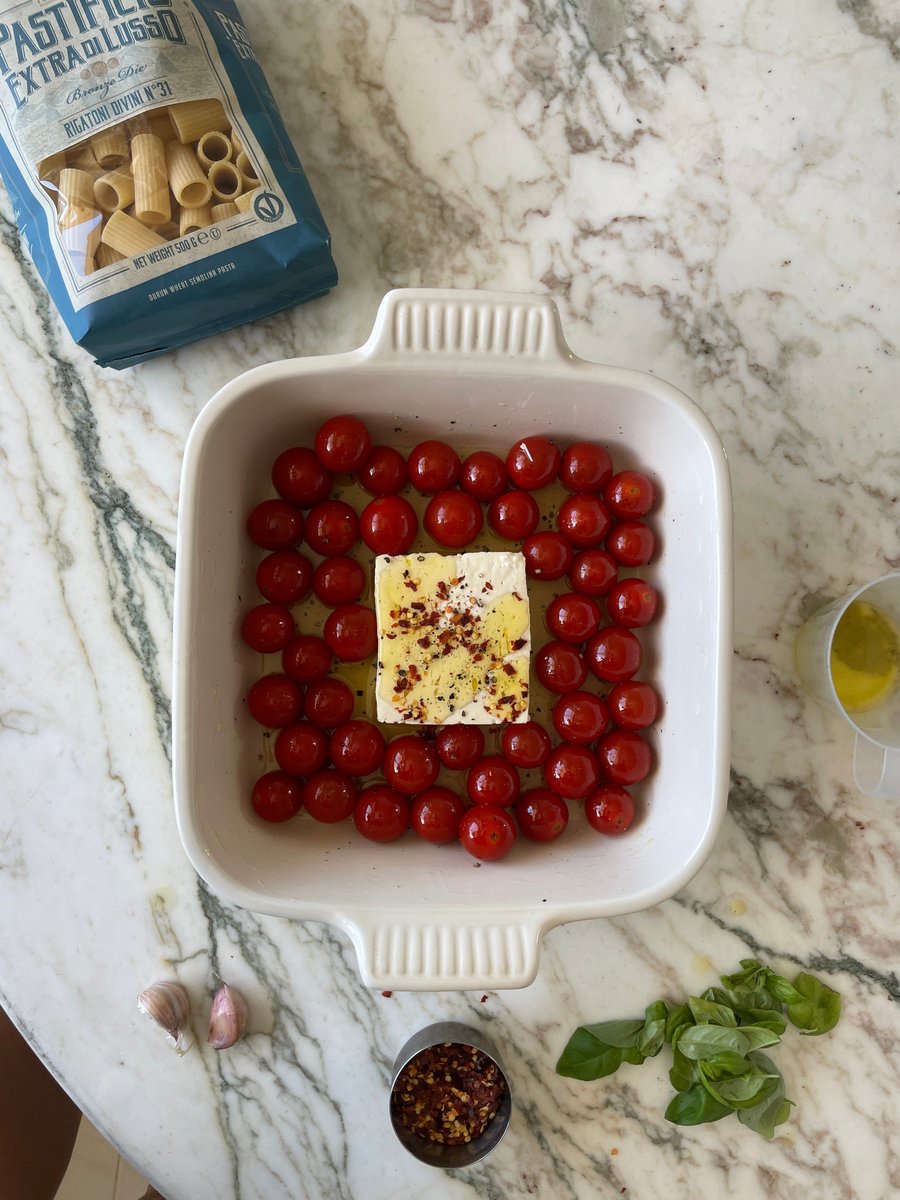 Image: Supplied. 
Ingredients
500g of pasta of your choice
2 packets of cherry tomatoes
1 block of feta cheese
½ cup olive oil
¼ teaspoon salt
¼ teaspoon pepper
Chilli flakes, to taste
2 cloves of garlic, minced
1 handful of basil leaves
Method