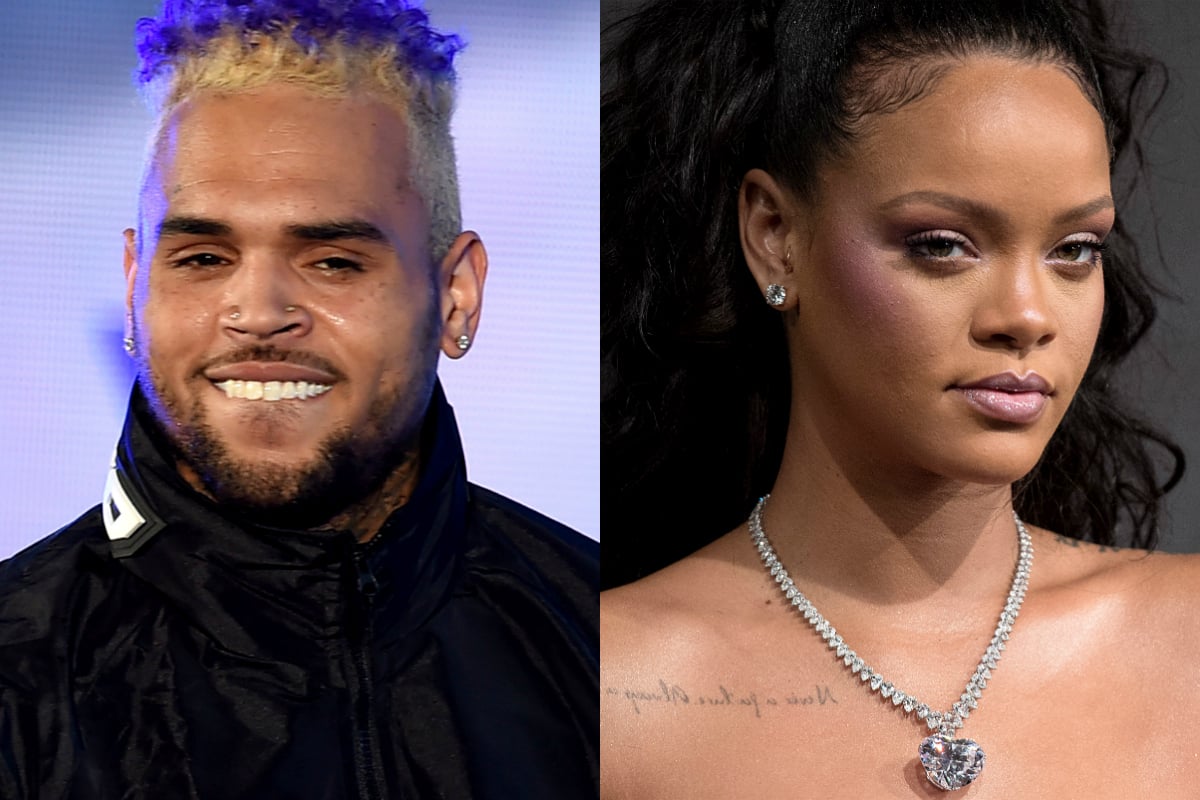 Warning: The post contains mentions of domestic violence and may be triggering to some readers.
In a poorly concealed attempt at clawing back social relevancy, singer Chris Brown has angered fans of his former partner, Rihanna, by leaving a comment on one of her Instagram posts.
The post in question shows the 31-year-old entrepreneur and R&B artist posing in a lingerie set from her brand Savage x Fenty, to which Brown – a convicted domestic abuser – commented: "I wanna be the lamp," with an emoji of a smirking face.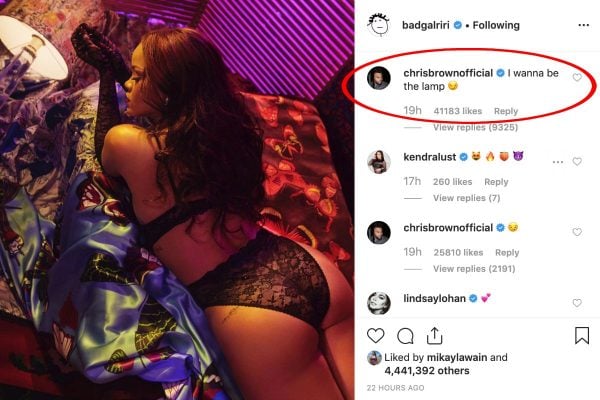 Given the 30-year-old was convicted of assaulting Rihanna a decade ago, her followers were significantly less amused. Dozens responded angrily to the 30-year-old's comment.
"Narcissist of the f**kin century," wrote one follower.
"Sir u have the audacity," read another comment.
"STAY AWAY FROM HER," wrote another.
The 2009 Grammys incident.
In 2009, Brown and Rihanna's tumultuous relationship made headlines after the pair failed to show up to the Grammy Awards, at which they were set to perform.
At first, it was believed the couple had been in a car accident. However, photos and reports obtained by TMZ later showed Rihanna with a swollen and beaten face, as a result of Brown's physical violence.