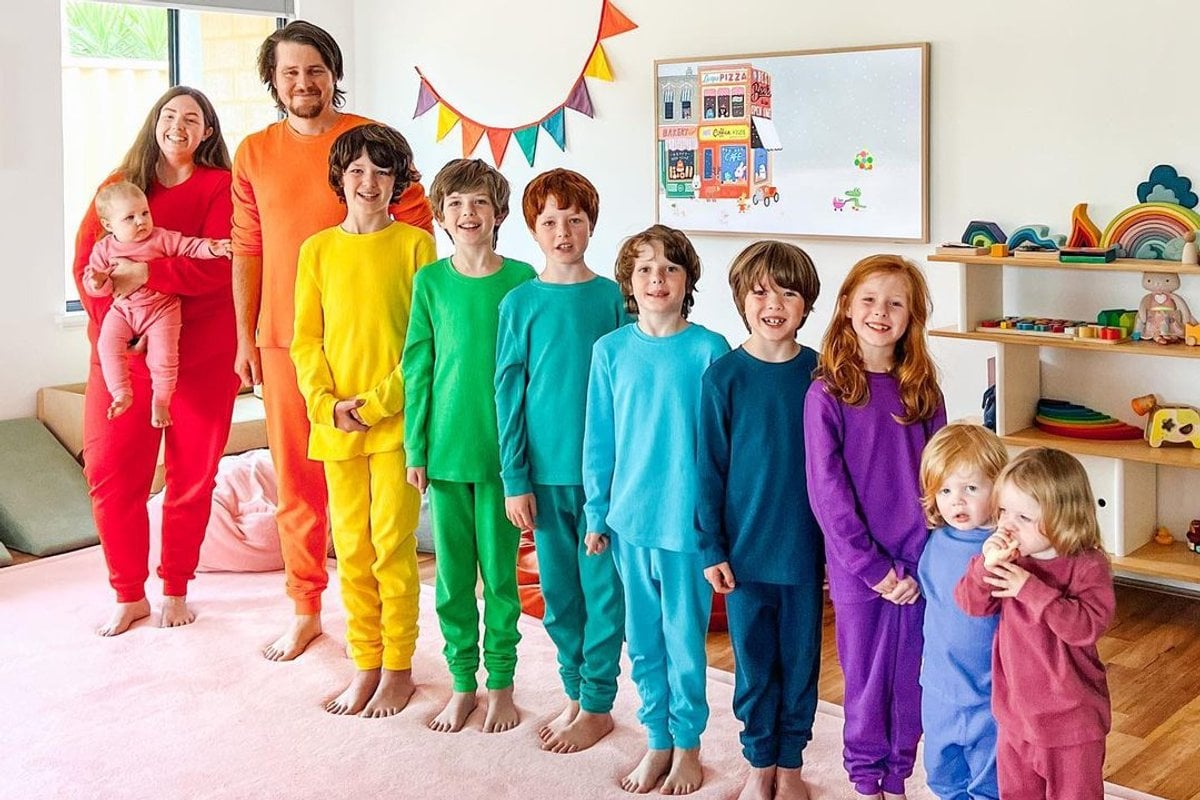 Chloe Dunstan is a very busy mum whose colourful and happy family life is about to get even busier.
The 30-year-old has nine children with her husband Rohan and has just announced she is pregnant with her 10th baby to her social media community of over 800,000 people.
Watch: Chloe and Rohan announce their 10th baby. Post continues below.
On the family YouTube channel, Life With Beans, Chloe shares how she and Rohan started their big family.
"When I was 19 years old I became a mother," Chloe says in a video filmed in 2017.
"At 20 I became a mother of two, at 21 I became a mother of three and at 22, a mother of six."
After three babies, Chloe and Rohan's family doubled overnight when the young mum gave birth to triplets and then five years later a set of twins!
"Although it is not always easy, I feel like the luckiest person in the world to have six happy and healthy kids.
"Being so close in age means they understand each other a lot and have so much fun together."
Chloe describes her husband Ro as having a "calm and gentle nature" and is a great dad to their little ones.
Their eldest three are Evan, 11 Otto, 10 and Felix, nine followed by eight-year-old triplets Rufus, Henry (or Hank), and Pearl, three-year-old twins Sylvie and Cosmo and baby Birdy who is just one.