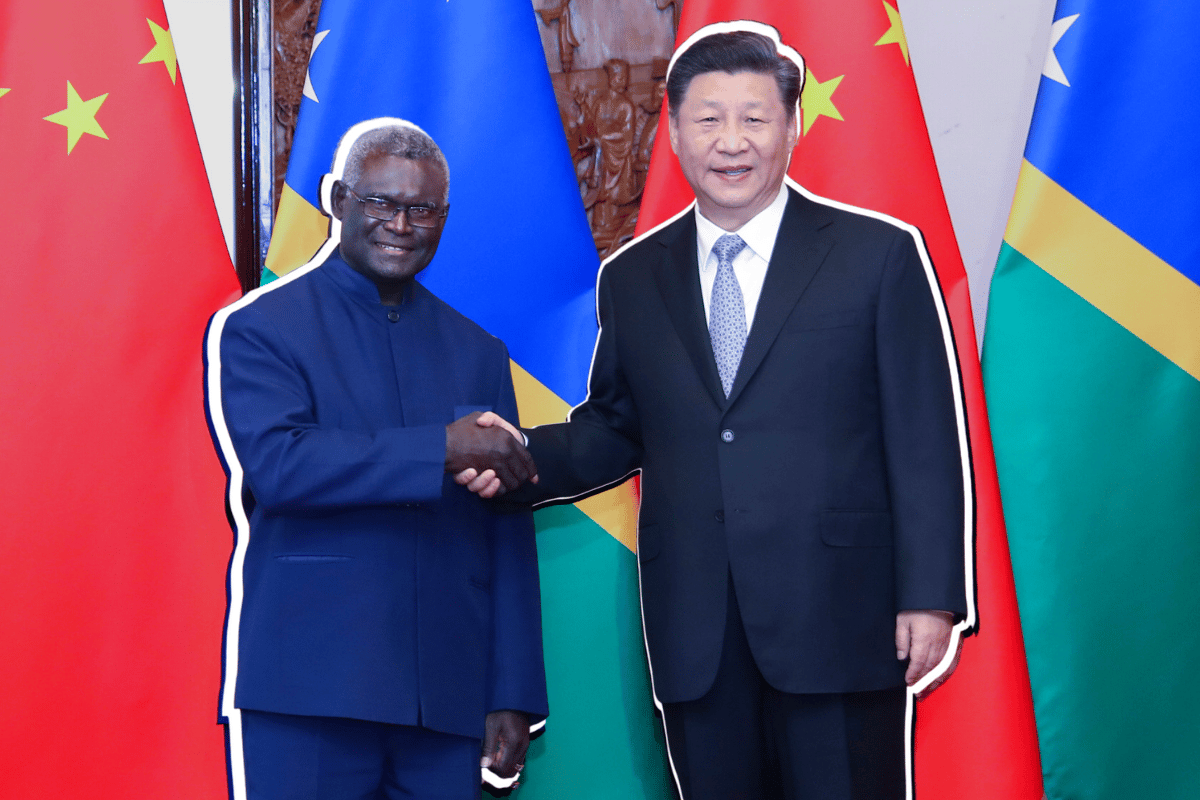 Tensions are high across the globe currently, and in the Indo-Pacific region specifically, there's one key issue that everyone is talking about. And it has to do with the deal made between China and the Solomon Islands. 
Over the past couple of weeks, there has been concern about a new security deal that the Solomon Islands have signed with China - even though we don't know very much about what the deal actually contains. 
Nonetheless, many critics have suggested that it represents a massive failing on the part of Australia's Federal Government that more wasn't done to stop this deal. The concern is that this deal could potentially threaten our national security with China's increasing influence in the region.
So, to unpack why many seem to feel angry about the deal, Mamamia's daily news podcast The Quicky spoke to two experts in this area to find out what exactly the deal may entail and how it could affect Australia.
Here's what they had to say.
Watch: Get to know Mamamia's daily news podcast The Quicky. Post continues below.
Where exactly are the Solomon Islands in relation to Australia?
The Solomon Islands are actually pretty close to Australia's doorstep. They are located just 2,117km from Brisbane, which is about the same distance between Brisbane to Adelaide.
Made up of nearly 1,000 islands, the Solomon Islands have a population of under one million. And like Australia, they have been colonised by many European powers across history. 
Over the years, Australia and the Solomon Islands have had an overall supportive relationship - especially when it comes to distributing aid and assistance to the Islands. We also have strong economic ties through trade and investment - lots of Aussie firms, including ANZ Bank, operate over there. 
But in 2013, Australia's military contingent withdrew. And over the next few years, Australia's government continued to show support and aid - although it did slowly decrease funding.
Listen to Mamamia's daily news podcast The Quicky. Post continues after audio.
The deal between China and the Solomon Islands.
It took some by surprise when it was announced that the Solomon Islands' Prime Minister Manasseh Sogavare had entered into talks with China to sign a security pact - the details of which remain mostly confidential.