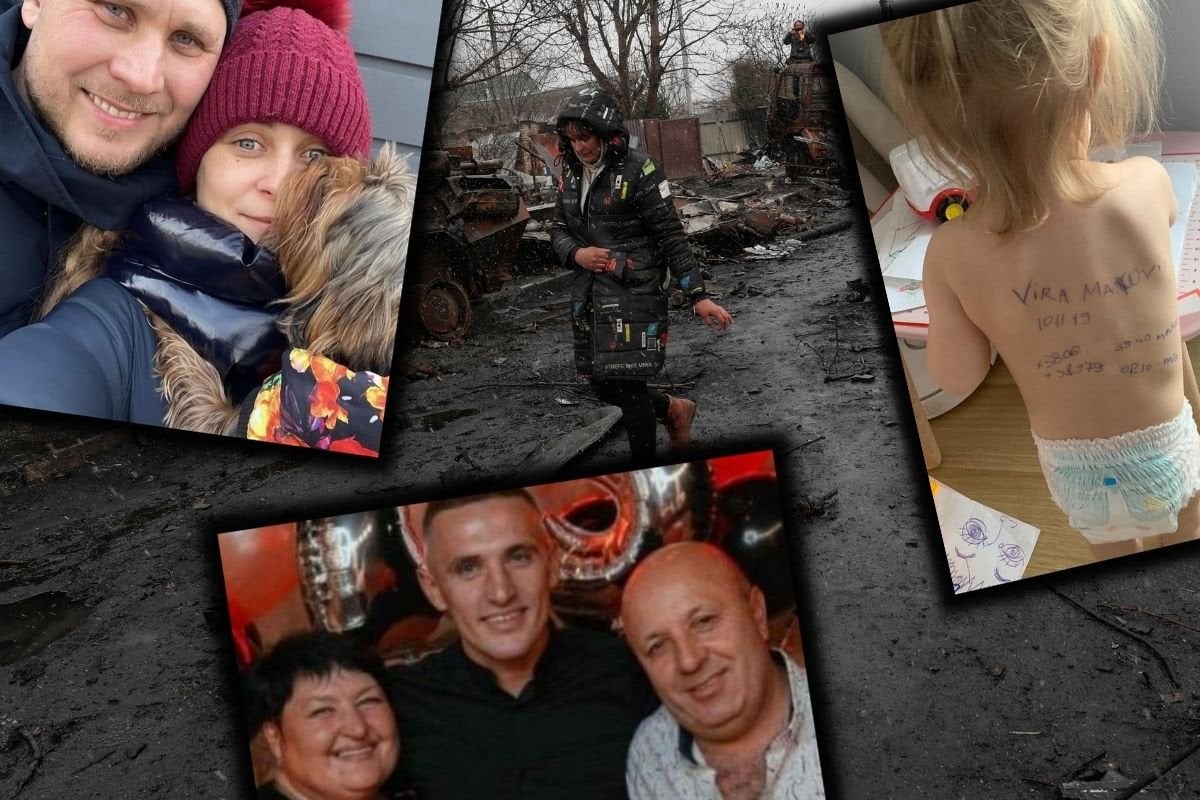 Olga Sukhenko was mayor of Motyzhyn, a village outside of Kyiv, home to only 1,100 residents.
In late February, as the Russians invaded, she wrote on Facebook: "Dear residents of the village. We have someone else's scum in our village. Y'all be careful. Don't leave the houses. Keep calm."
Speaking to The Associated Press, one resident of the town said Russian troops had targeted local officials since the invasion in a bid to win them over, and killed them if they did not collaborate.
Watch: Ukrainian President Zelensky addressing the UN Security Council overnight. 
Sukhenko was, according to local reports, abducted on March 23 alongside her husband, Ihor, who reportedly convinced the Russians to let him come with her. They returned a few hours later for the couple's son, Oleksandr. 
On Saturday, their tortured bodies were found in a mass shallow grave in the village, graphic pictures of which have been plastered across the internet. Pictures too graphic to describe in any real detail here.
Daria Belenitsyna, Oleksandr's girlfriend, told Reuters family initially thought they'd been taken as part of a prisoner exchange. Then the pit in a forest behind a plot of land was found. 
A final resting place for dozens who died horrific, painful deaths. 
The bodies of Olga Sukhenko, the head of the village of Motyzhyn (kyiv region), her husband and son, who were kidnapped by the Russians 10 days ago, were found. This was announced by the head of the Makarov community, Vadim Tokar. (Segodnya) #Ukraine #UkraineRussiaWar pic.twitter.com/wUmtm9w6BD

— Abelardo Vázquez (@Abelard0Vazquez) April 2, 2022