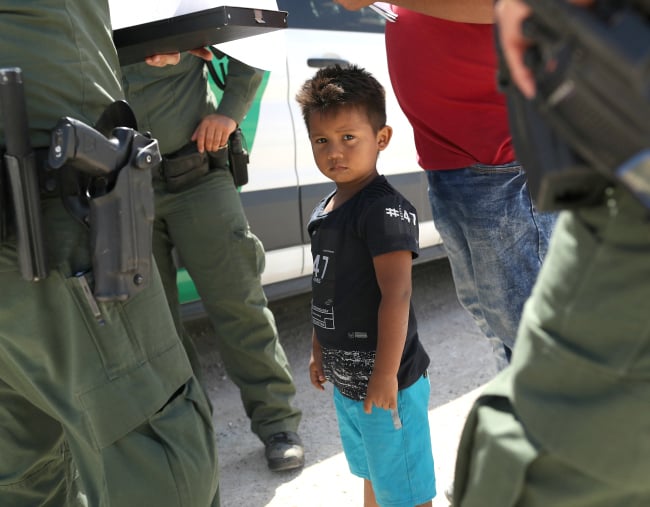 Over the last couple of weeks, the eyes of the world have been fixed on the US/Mexico border. A place where thousands of children are currently being held in detention facilities, forcibly separated from their mothers and fathers whom they followed into Texas.
These children, many of whom have fled violence in Central America, are the product of the US's new "zero tolerance" policy for illegal border crossings.
Introduced by the Trump administration in April, the new rules mandate the detention of any adult that hasn't used a designated point of entry to the US to seek asylum. While these men and women await prosecution, any minors accompanying them at the time are taken away and placed in government-run facilities until the matter is resolved.
The Washington Examiner reports that at least 250 children are being taken in each day, and by the end of August the administration could be holding as many as 30,000 kids.
Images – even audio – of these children crammed into wire cages have ricocheted around the world, prompting damning accusations of "cruel", "immoral" treatment and even human rights violations.
Sound familiar, Australia?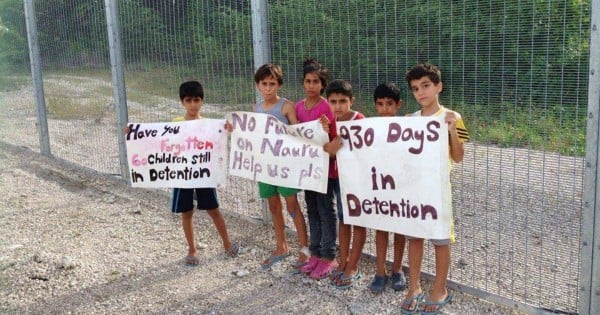 Australia's own 'forgotten children'.
There are currently 209 children being held in immigration detention, including 22 on off-shore detention in Nauru and 180 in community detention.
But at its peak, in July 2013, that figure stood at 1,992.
The plight of these children and their relatives has attracted condemnation from multiple sources over the years:
In October 2016, Amnesty International condemned the Federal Government over the "intolerable cruelty and the destruction of the physical and mental integrity of hundreds of children, men and women" held in indefinite off-shore detention on Nauru;