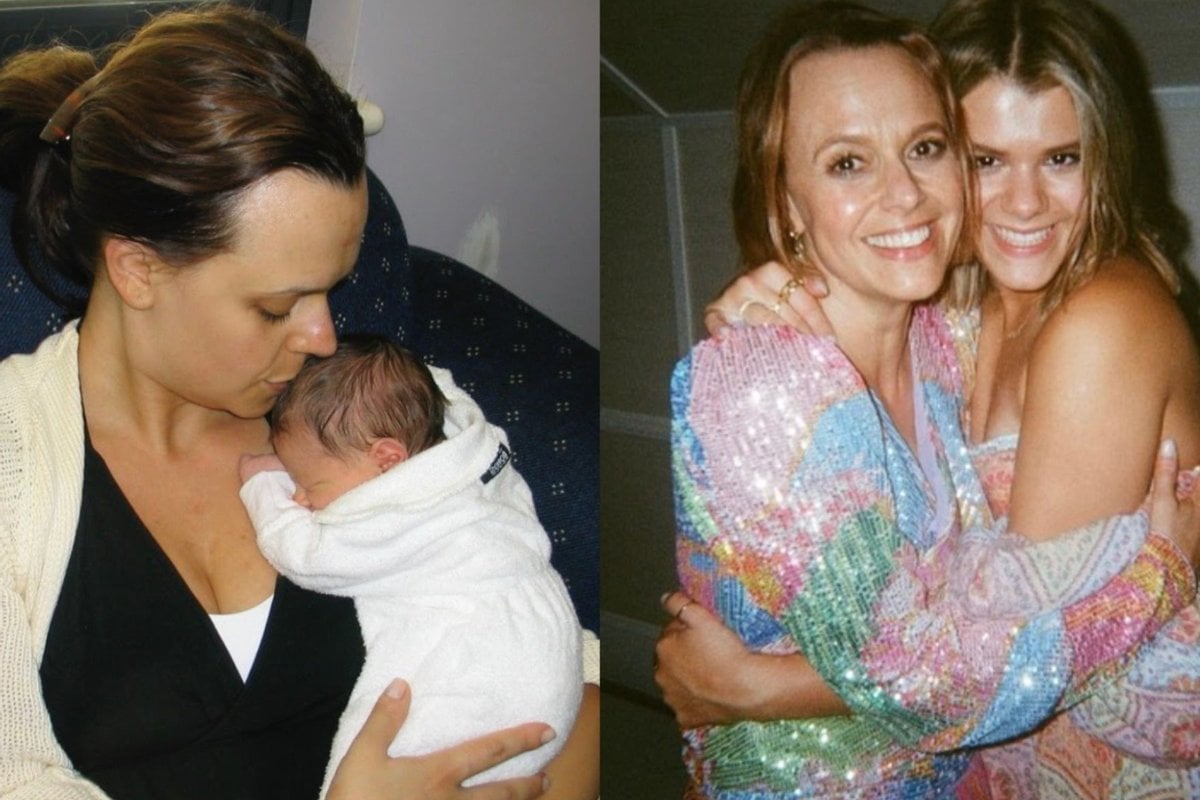 Mia Freedman's Babble is a newsletter delivering content on pop culture, modern life and being a Gen Xer in a Gen Z world. Sign up here.
This week, my daughter finished school. She still has her final exams in a few weeks but the formal part of school — the lessons, the teachers, the assemblies, the packed lunches (by her not me since she was about 9), the homework — is all done.

Meanwhile, I have a friend with much younger children who has been struggling a little lately. She's at home on maternity leave with a baby, a toddler and a primary schooler. She is exhausted, bored and feels like her brain is turning to mashed avocado.
"Sometimes, I just need everyone to stop speaking to me and wanting me every minute of every day of my life," she told me in an early arvo vent message when all her kids were momentarily occupied. "I've been playing trains and changing nappies and going to the park for almost nine years now and I feel like I will never move out of this stage. Some days feel like death by park."
This is my second experience of a child finishing school and once again, I'm feeling overjoyed and devastated about it all at once. Another friend is experiencing it for the last time as her youngest child graduates and it's hitting her extra hard. "I've been parenting for 20 years and now it's over," she texted me yesterday as her son headed off for muck-up day. "Being a mother has been a huge part of my identity for so long and now it's like my work is done and I'm just….gutted."
The days are long, the years are short.