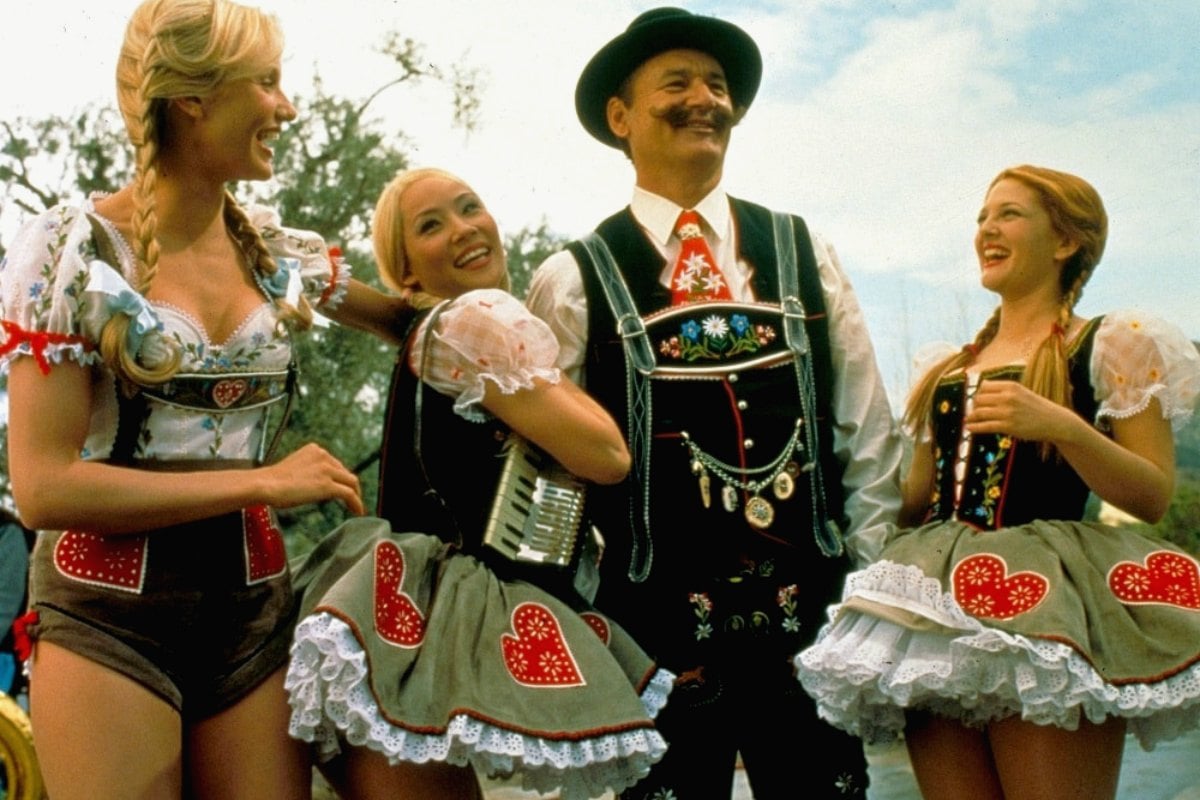 It's been 19 years since Charlie's Angels was first rebooted (following the highly successful TV series), and oh boy, that film did not age well.
Nearly two decades on, it's still a guilty delight to watch Lucy Liu, Cameron Diaz and Drew Barrymore kick arse, however, the scenes which once felt like an empowering display of girl-power now fall short.
For those unaware, the basic plot of Charlie's Angels (2000) is as follows. Natalie (Diaz), Dylan (Barrymore) and Alex (Liu) work as detectives for a mystery millionaire named Charlie and his Townsend Agency. Together with their helper, John Bosley, they defeat bad guys, solve cases and look impeccably – if not horrendously – good while doing it.
Watch the new 2019 Elizabeth Banks remake of Charlie's Angels, starring Kristen Stewart, Naomi Scott, and Ella Balinska. Post continues below.
There's a lot of hair flipping and inappropriate footwear, with bits of casual racism and stereotypes doused in.
Like most things, Charlie's Angels was a product of its time, and if anything, it's a clear sign of just how far we've come.
Let us present you a compelling, four-point case.
Unfortunately the 2019 remake of Charlie's Angels hasn't done so well, and Kee and Laura discuss why on The Spill. Post continues below.
It was evidently made for the male gaze.
A 2019 re-watching of director Joseph McGinty Nichol's Charlie's Angels makes it very evident that despite being a film about three women, it really was a film made by men, for men.