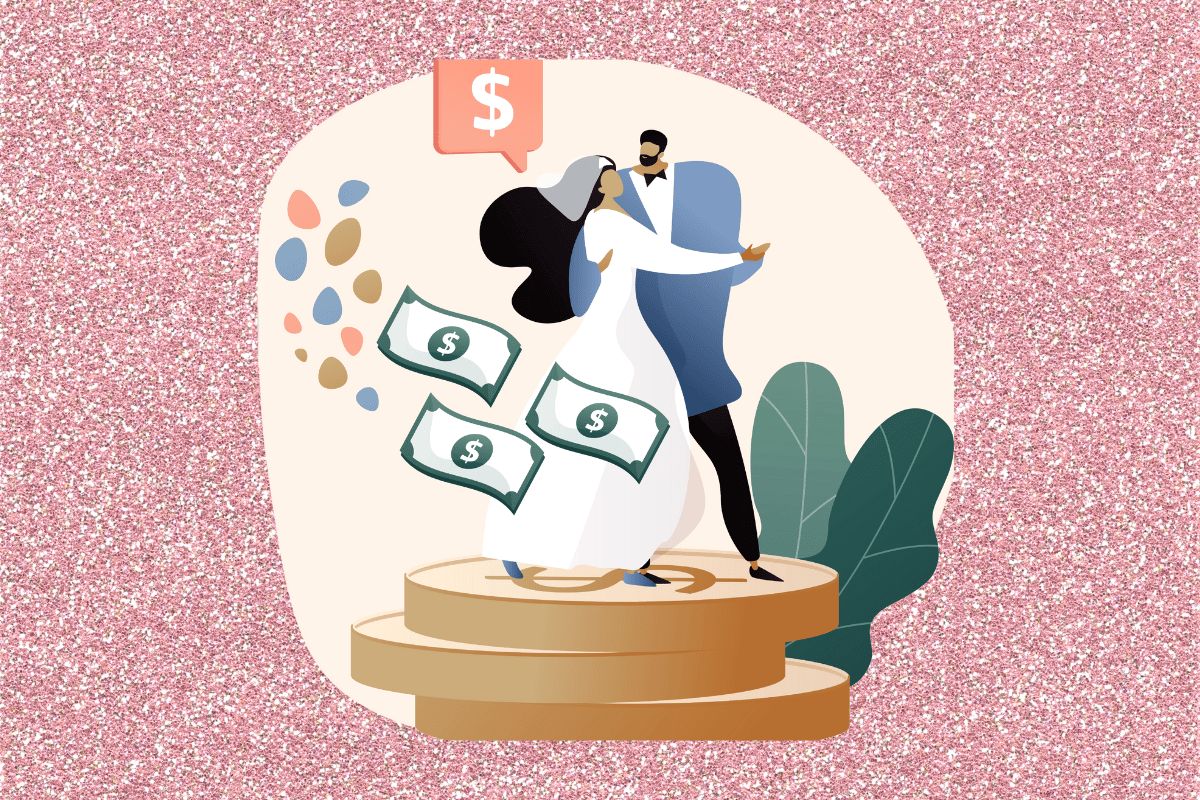 Much to the horror of many, the internet is currently stacked with stories of couples asking their wedding guests to foot the bill. 
But is there some method to the madness?
Should we as guests start expecting to pay our way for the food we eat or the drinks we consume at weddings?
Given just how expensive weddings are these days – with the average big day in Australia costing approximately $36,000 – some believe guests should give the happy couple a bit of financial wiggle room and contribute to the wedding fund. But for others, they see it as inappropriate – because in some people's minds, if you can't afford a gigantic wedding, should you really expect other people to pay for it?
To weigh up the big question 'is charging wedding guests ever okay?' The Quicky spoke to a wedding expert for their viewpoint. Mamamia also asked a dozen women (including two who are currently planning their respective weddings) for their thoughts.
Here's what they had to say.
Watch: Engagement Ring Trends Through The Decades. Post continues below.
Meghna told The Quicky that in India it's considered very poor form to ask for a monetary contribution from any of those attending the event. And considering how elaborate South Asian weddings can be and the sheer amount of guests, the bill can be pretty hefty.
"How Indian weddings work is that the person getting married is not usually paying for it, it's the parents. More often than not, it's the bride's parents. What kind of wedding you have and how it is organised will depend on your status in society. If you have a low-key wedding, people may assume you are shorter on cash," Meghna said.
"And in Indian culture, that isn't a perception many people want. So that's why there are lots of big, lavish weddings. It's not uncommon for people to take out a loan to do it. There is absolutely no chance of asking a guest to contribute! The gift each guest gives is of their own choice and what they want to give. We do tend to keep a note of it and the price. For example, 'this family gave this much money,' because when it's your turn to go to their event, you will reciprocate in a proportionate manner. But you don't ever ask them to contribute directly."