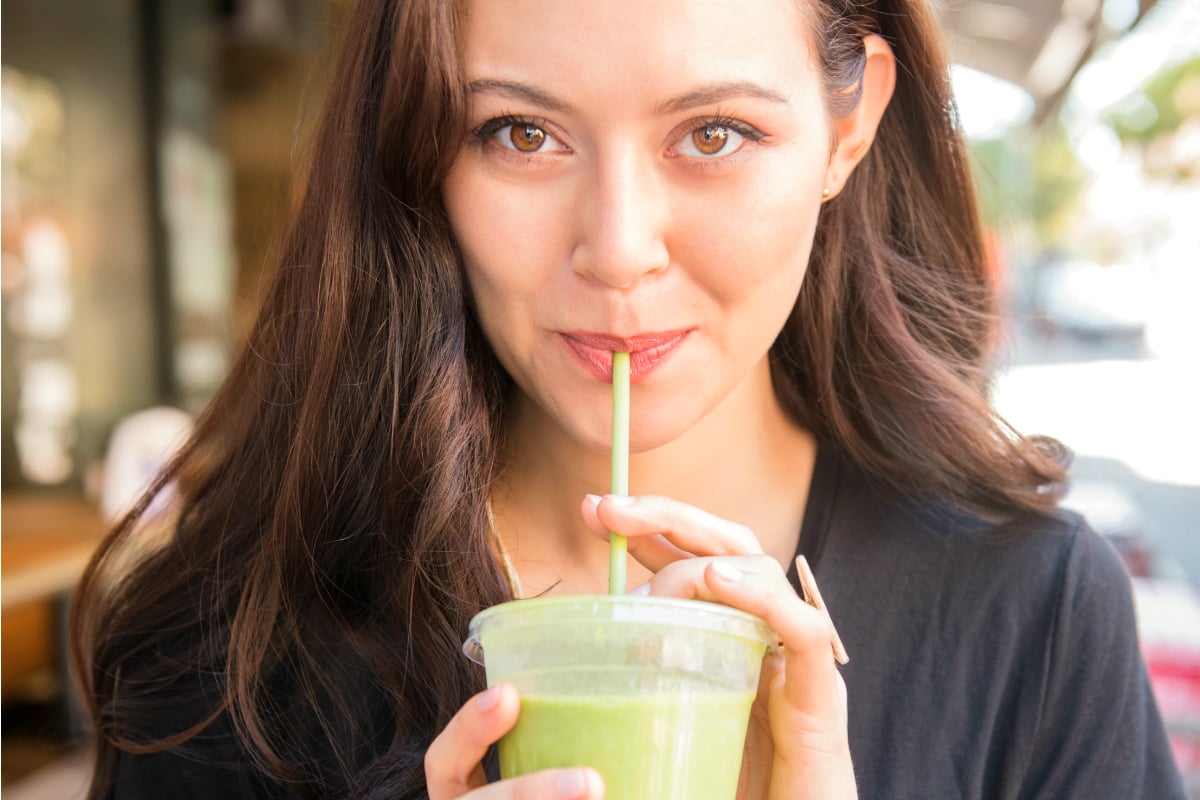 Right now, thousands of people are posting selfies of themselves with huge bunches of celery on Instagram.
It's called the Global Celery Juice Movement and its followers believe drinking the juice of an entire bunch of celery every morning can cure cancer and chronic disease.
The man telling people to drink celery juice is Medical Medium – Anthony William, the number one New York Times best-selling author who "was born with the unique ability to converse with Spirit of Compassion who provides him with extraordinarily accurate health information that's often far ahead of its time."
Through "reading' people's conditions and telling them how to recover their health," Medical Medium has earned a 1.1 million strong Instagram following, and endorsements from celebrities like Gwyneth Paltrow, Naomi Campbell, Robert De Niro and Rashida Jones.
According to William, drinking a glass of celery juice every morning on an empty stomach is "truly the saviour when it comes to chronic illness."
Such illnesses include but aren't limited to cancer, auto immune diseases, chronic fatigue, post traumatic stress syndrome and bipolar disorder.
The alleged health benefits of drinking celery juice are vast, and as stated on William's website, are based on "revolutionary insight, much of which science has yet to discover."
It's also important to note, as the disclaimer on the Medical Medium website does in a link found in small print at the bottom of the page, that William "is not a licensed medical doctor, chiropractor, osteopathic physician, naturopathic doctor, nutritionist, pharmacist, psychologist, psychotherapist, or other formally licensed healthcare professional, practitioner or provider of any kind."