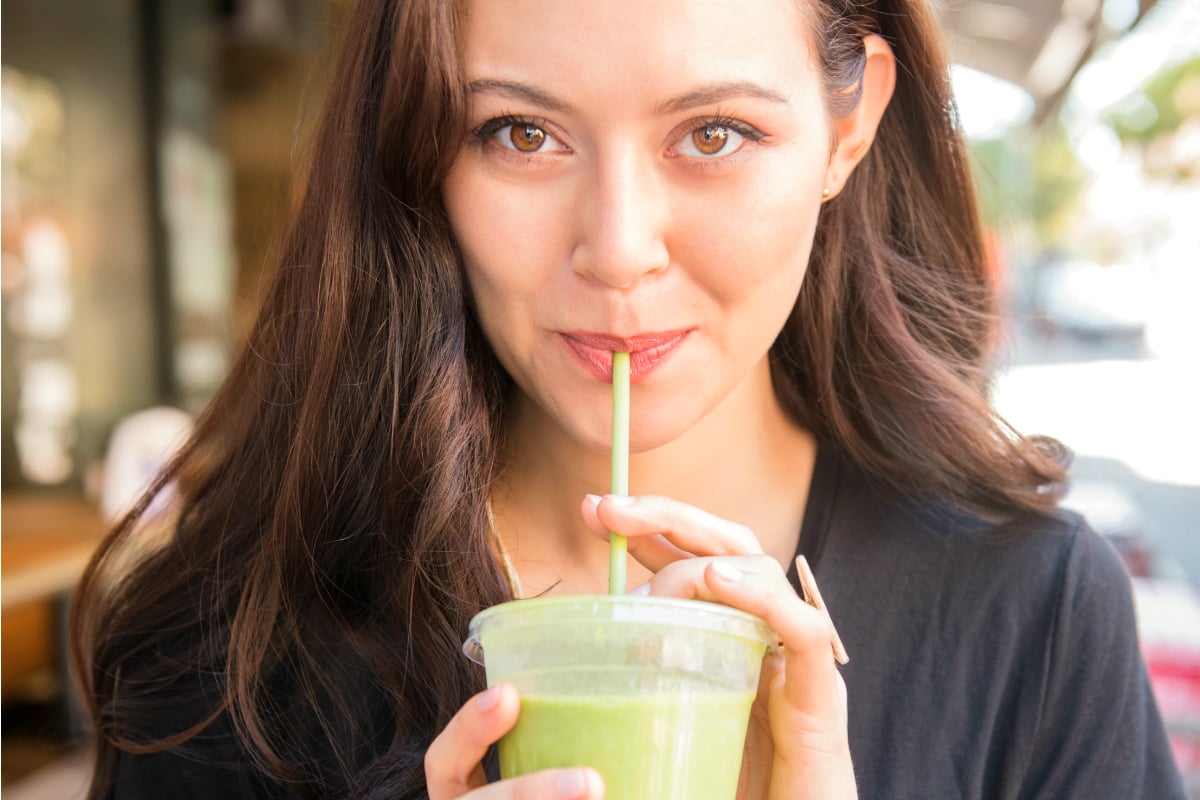 Right now, thousands of people are posting selfies of themselves with huge bunches of celery on Instagram.
It's called the Global Celery Juice Movement and its followers believe drinking the juice of an entire bunch of celery every morning can cure cancer and chronic disease.
The movement has been around for a few years, but in news that's truly worrying, the supposed 'virus inhibiting' benefits of drinking celery juice have resurfaced amid the coronavirus pandemic.
WATCH: All you COVID-19 questions, answered. Post continues after video.
In March, Aussie model and entrepreneur Miranda Kerr promoted a resource called 'Virus Protection' by Medical Medium Anthony William in a since-deleted Instagram post.
The 33-page pdf claims we can protect ourselves from viruses by not eating the foods "viruses love to eat" (they include eggs, dairy, gluten, peanut butter, soy, chicken and pork, apparently) and keeping our immune system strong by consuming celery juice, cucumber juice, raw garlic, and elderberry syrup. Finally, on page 31, he also explains some 'antiviral practices' like washing your hands regularly, and avoiding touching your face.
The man behind the pseudoscience celery juice movement is Medical Medium – Anthony William, the number one New York Times best-selling author who "was born with the unique ability to converse with Spirit of Compassion who provides him with extraordinarily accurate health information that's often far ahead of its time."
 

View this post on Instagram