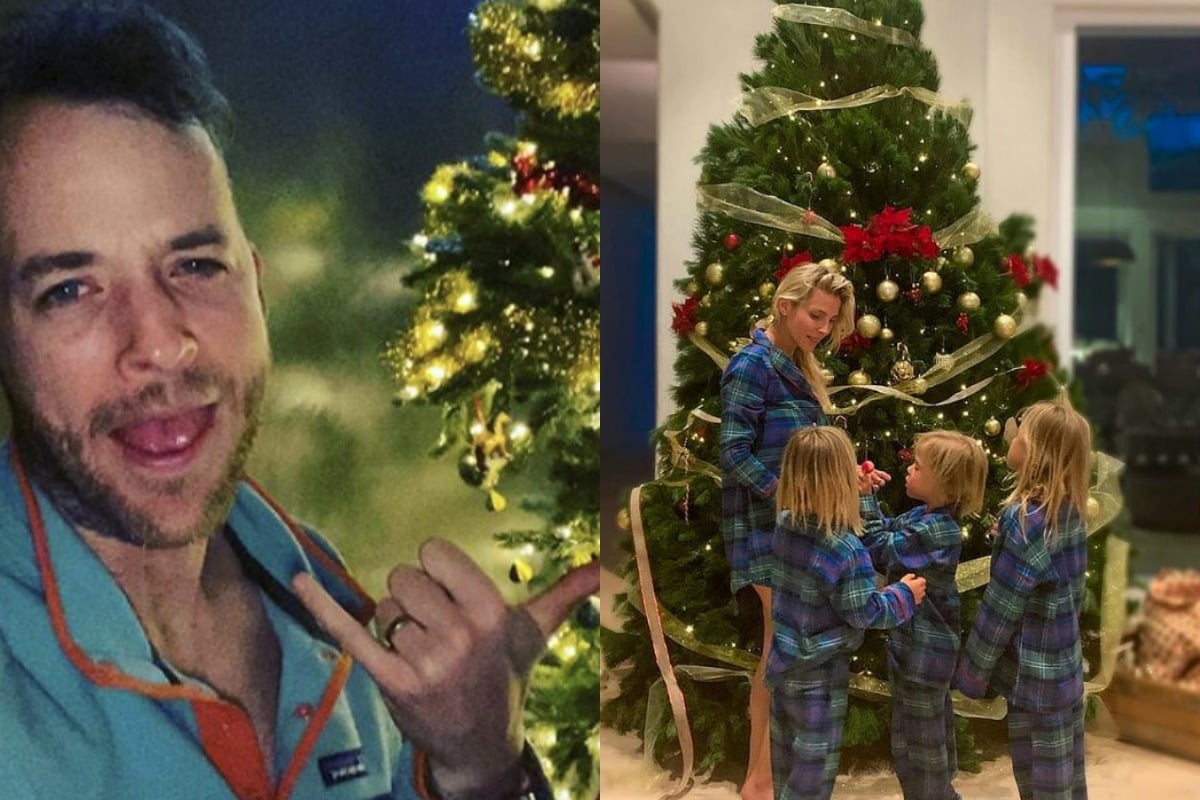 It's time to lug your Christmas tree out of the garage because the festive season has officially started.
Whether you're one of those people who put up their tree as soon as December 1 hits or prefer to wait until closer to Christmas, we can all agree that decorating your tree is an important Christmas tradition.
But there's always a lot of decision making involved. Do you go with a colour-coordinated theme? Do you bother with lights? Do you include the embarrassing DIY ornaments you made as a kid? There's a lot to think about.
Side note…the two types of people at Christmas. Post continues after video. 
Celebrities, on the other hand, always seem to have the perfect tree… well, most of the time.
They go all out with matching baubles, elaborate tinsel work and colourful fairy lights. And every year we get serious tree envy.
So prepare to feel inadequate with these celebrity Christmas trees.
Hamish Blake
Aussie comedian, Hamish Blake, felt the struggle this year when he put up his Christmas tree.
"Our fake Christmas tree comes in four parts. I put it together. You are meant to put the big tree segments on the bottom and the small ones on the top. Those are 'the rules'," Hamish explained in his Instagram post. "My wife has tonight noticed I have not played by the rules."
Indeed, something about the tree does seem a bit well… off. 
After three days, Hamish says his wife, Zoe Foster-Blake, wanted it fixed. But something tells us that's not going to happen anytime soon.