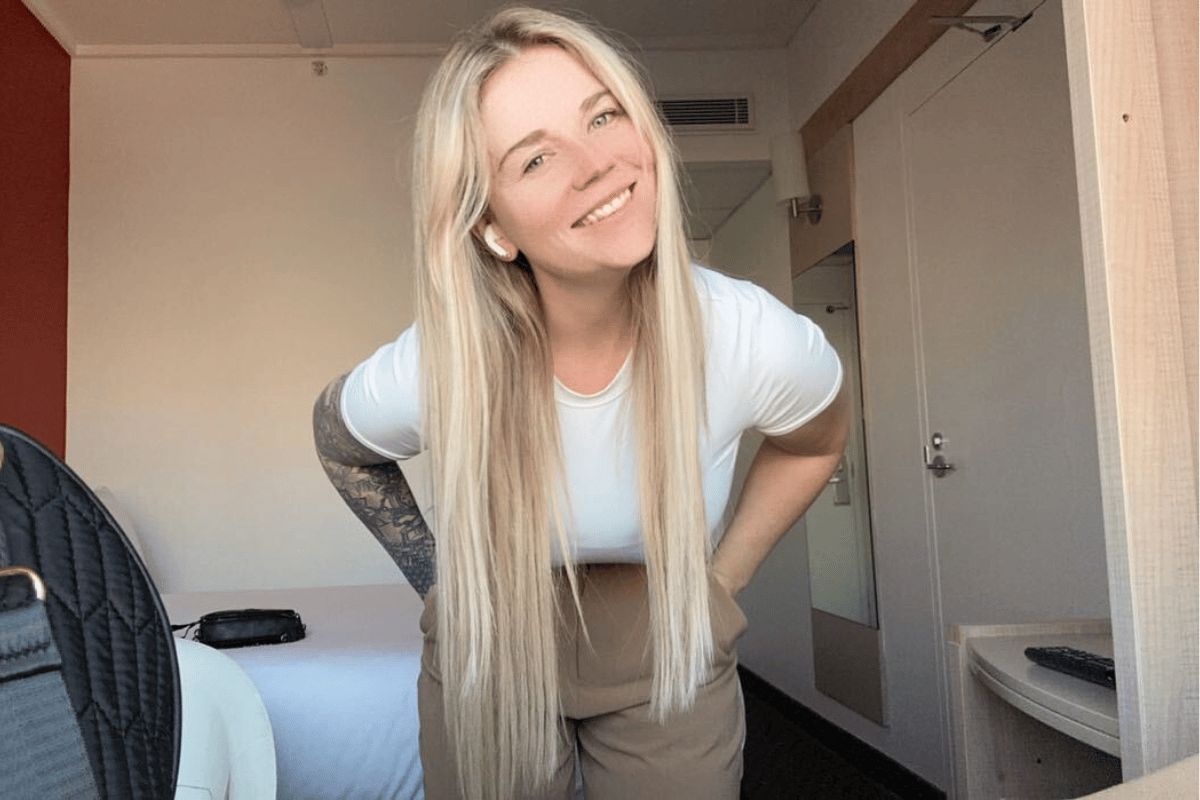 Prison life wasn't something Cassie Sainsbury became accustomed to overnight.
Between 2017 to 2020 she was in Colombia's notorious women's prison, serving time for smuggling six kilograms of cocaine in her luggage at Bogota Airport.
The prison was filled with hundreds and hundreds of women. Some of the female inmates even had their children with them, the mothers allowed to have their baby stay with them behind bars until around the age of four. Most of the women in the prison were from Latin countries or parts of Europe, and very few spoke English.
Sainsbury learned many life lessons in prison. And being in an all-female environment meant she could finally explore her sexuality in a way she'd never allowed herself to before.
"When I was younger I knew I liked women. But I was too scared to come out," she tells Mamamia's No Filter.
Watch: Cassie Sainsbury opens up about her story. Post continues below.
Before being arrested in Columbia, Sainsbury had been engaged to an Australian man.
In the early days of her prison time, they remained a couple. But Sainsbury felt the relationship became more strained with each phone call.
"I would call him wanting to have a normal chat about life, and he would pile on all his outside problems onto me. Eventually it almost felt like he would call me because he felt like he had to, not because he wanted to. It had been coming for quite a long time. Even before Columbia, you know being gay, I never actually wanted to marry him."