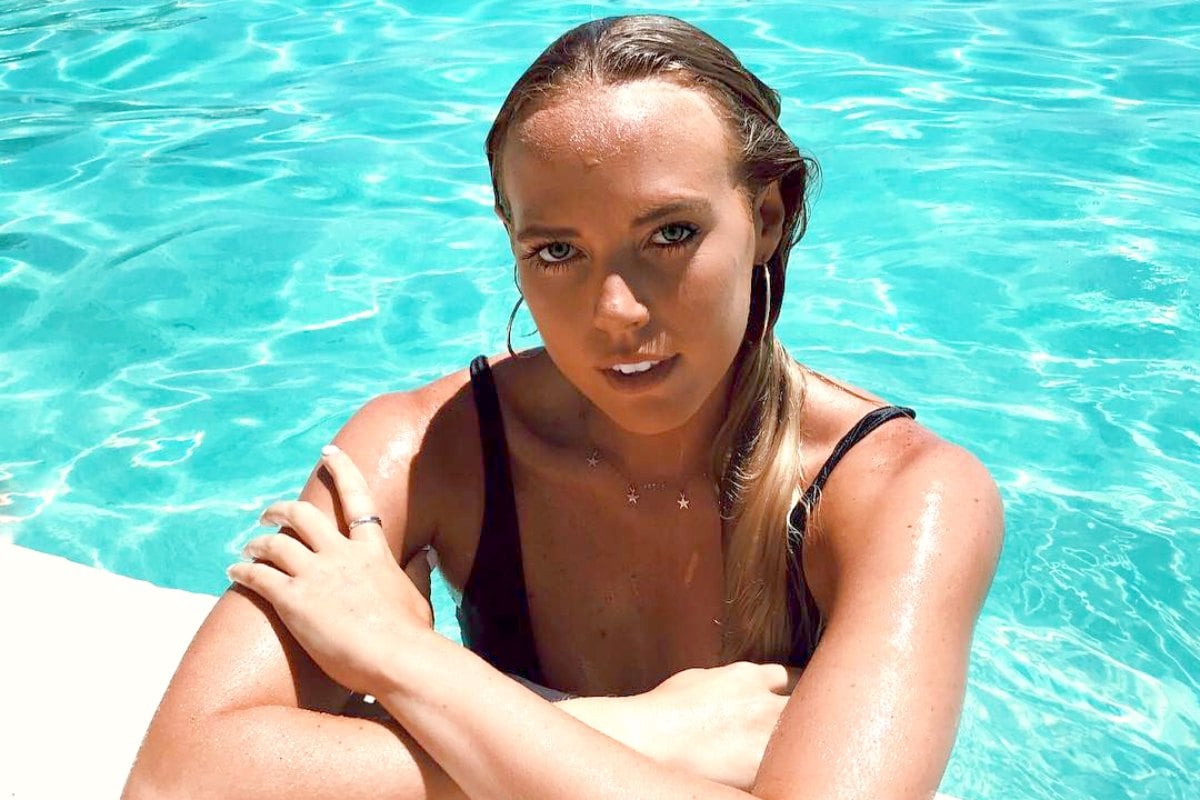 1. Cass Wood's epic response to people who shamed her bikini photos.
After receiving some criticism about posting bikini photos, The Bachelor's Cass Wood would like it to be known that she doesn't give a damn.
And more power to her.
Sharing a lengthy Instagram caption, alongside a photo of herself and two other friends on a yacht with their bikini tops grasped in their hands in an act of defiance, the 23-year-old eloquently made her point.
"This is ridiculous, I've literally been brought over to Thailand on a swimwear shoot and everyone has the right to post as they please anyway without explaining themselves to people," she wrote.
 

View this post on Instagram

 
"When I look at this photo, I see three girls living in the moment having the time of their lives," she continued.
"We are women supporting each other and I feel so strongly about people supporting one another and not bringing each other down. I stand by the motto 'If you don't have anything nice to say, then don't say it at all' and I am proud of who I am.
"Kindness and positivity will take you far."
And given that Cass is due to star in Bachelor in Paradise very soon, where she will *shock horror* be in swimwear for a large portion of the show, might we recommend those bikini nay-sayers to cast their attention elsewhere.