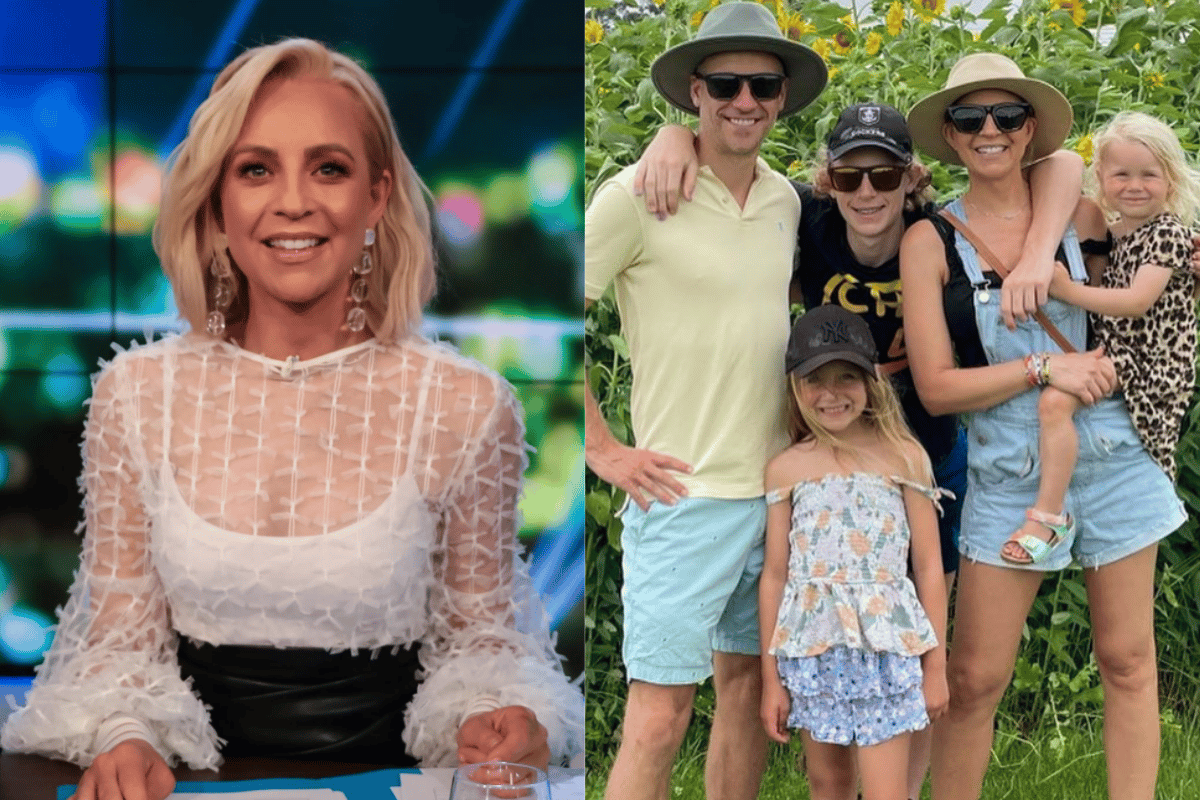 Carrie Bickmore has graced our screens as a co-host on The Project for over ten years, and is a household name throughout Aussie homes.
She's been open and honest with her TV audience about the personal challenges she has faced, including the death of her first husband Greg Lange - the dad of her son, Ollie - to brain cancer. 
Bickmore has since found love again and given birth to two daughters with her partner, Chris, and regularly shares some very relatable parenting snaps on her socials. 
But Bickmore has also been open about just how grueling Melbourne's lockdown was for her and her family. So she decided to make a big change, which she announced on The Project on Tuesday night. 
Carrie Bickmore talks about her family on Anh's Brush with Fame. Post continues below.

Bickmore first met Greg Lange at university in Perth, the couple then deciding to move to Melbourne in their early 20s. But then their world turned upside down when Lange was diagnosed with brain cancer in 2001.
She recalled on Anh's Brush With Fame: "They diagnosed him about a year after we moved to Melbourne. I was still 21 or 22 and he was about 25. He had a seizure at home and then one thing led to another. In your 20s that's the last thing you can… I didn't know anyone that had cancer, I didn't know anything about brain cancer, neither did he. It just completely threw everything we knew, everything we had planned, it threw everything on its head. It was the start of an incredibly hard journey."
In 2005, the pair married. Two years later, they welcomed son Oliver Lange. Reflecting, Bickmore said the best thing that the couple chose to do together before his death, was having their son Ollie.
On December 27, 2010, Lange died at just 34 years old. He had lived with the cancer for almost a decade. It was understandably an incredibly hard time for Bickmore, Ollie and Lange's family.