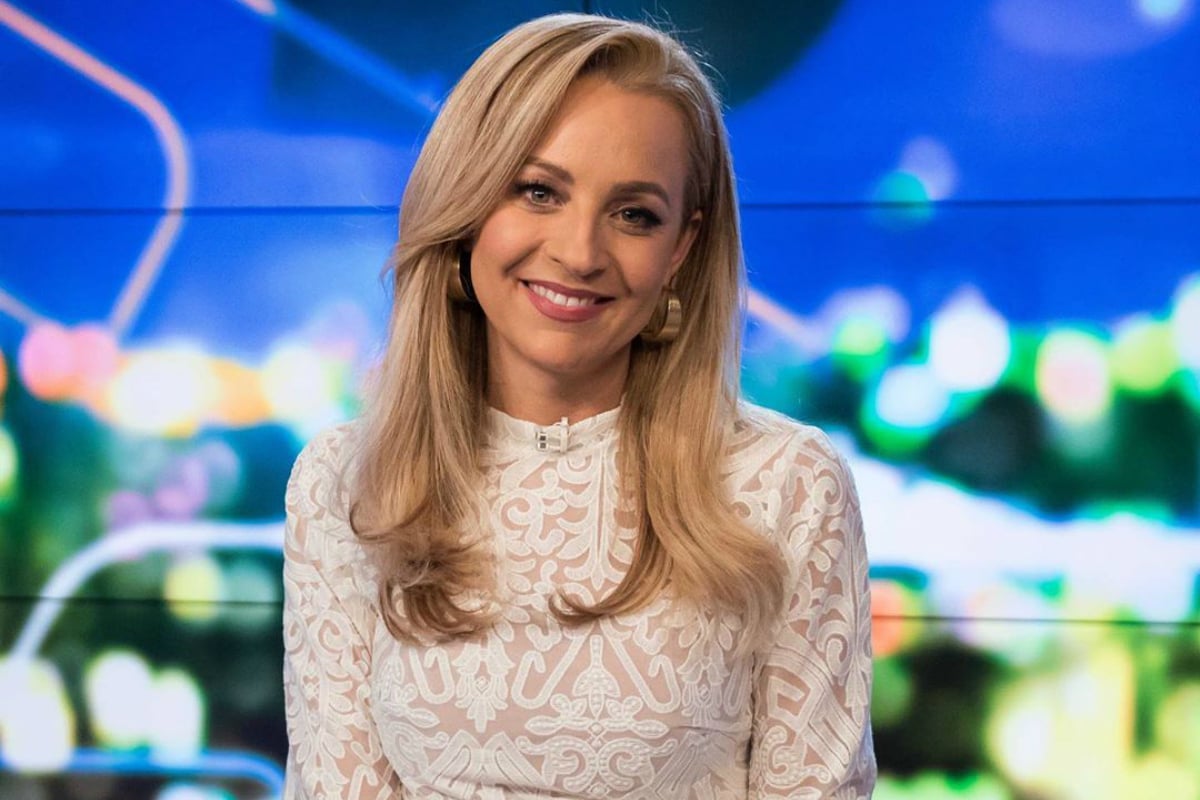 If there's one thing you should know about a day in the life of Carrie Bickmore, it's that she's busy.
There's her hosting gig on The Project, her radio show with Tommy Little, her foundation Carrie's Beanies 4 Brain Cancer, training for the 'world's toughest half marathon' the Point to Pinnacle and a new partnership with Blackmores as a Sydney Running Festival ambassador.
It's a lot. And that's not even counting life at home with husband Chris Walker and her three children: Oliver, 11, Evie, 4, and Adelaide, eight months.
Carrie Bickmore on why moving her body is so important to her. Post continues below video.
Carrie returned to work at The Project last month after maternity leave, but it's no surprise that even now she's back at work, her daily routine isn't perfectly structured.
"Everyday is slightly different depending on what's on," she told Mamamia.
"Most days I don't head into The Project until 11.30 so my mornings are spent at home. Some days I have both Evie and Addie home with me, other days Evie has Kinder, so the mornings are a mad rush trying to get Ollie and Evie out the door.
"I love the mornings Evie is not at Kinder though because we hang in our PJs and do arts and crafts and chat and read."
Realising how difficult it was to juggle work and a toddler, Carrie said she's started leaving her phone in another room while spending time with her girls.
"It's made a huge difference and I don't spend the whole time telling [Evie] to 'hold on' while I attend to work stuff.
"There are days when I have shoots on before work for The Project or radio and that will mean I am out the door much earlier but I try to not fill my week up to the point where I am in a complete tizz."