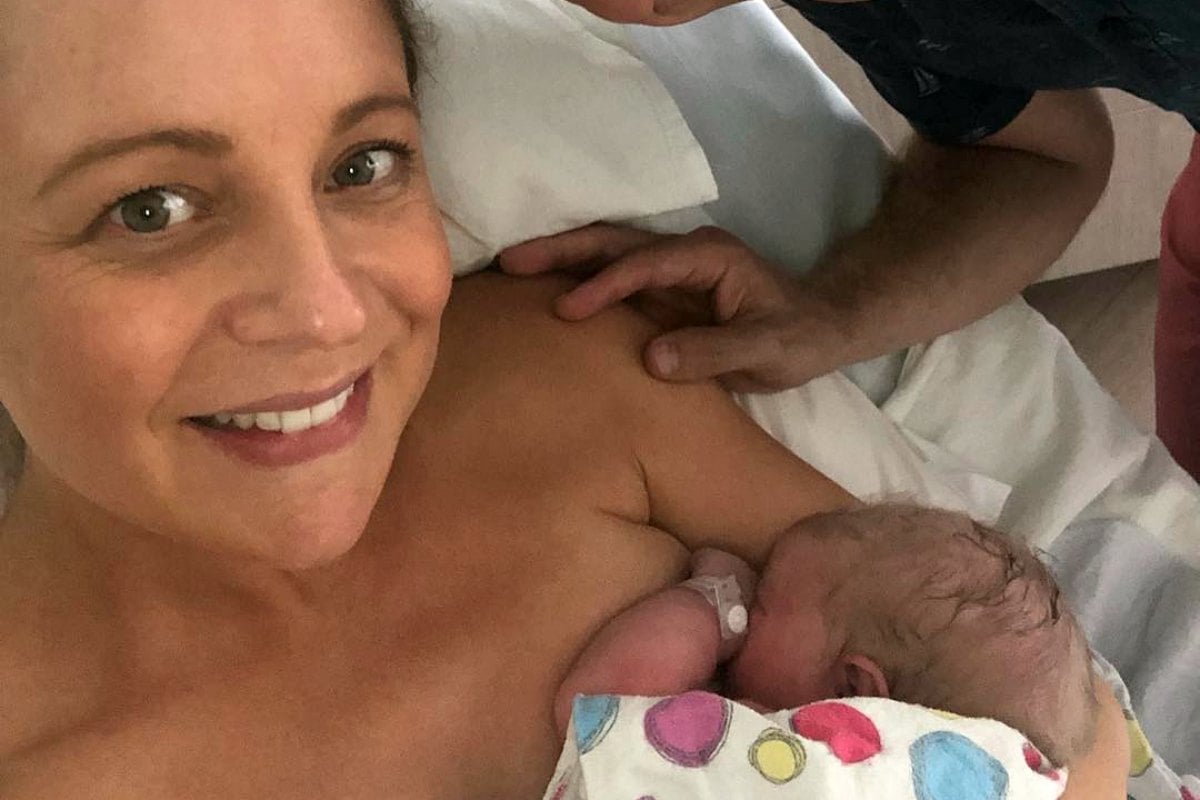 Carrie Bickmore has revealed that since giving birth to her third child, Adelaide, she has struggled with mastitis – a breast inflammation that can lead to a bacterial infection.
The Project co-host shared with her Instagram followers that she was struggling to settle her newborn daughter in the middle of the night and dealing with mastitis, when her cousin sent her a comforting message which was just what she needed at the time.
"Sending you love if you are awake xoxox", the text from her cousin, Fran, at 4:42 in the morning read.
Bickmore posted a screenshot of the message to her Instagram account, along with her response that read: "Been awake since 1:30am".
"It's the simple things," the mother-of-three told her followers. "This message from my cousin was exactly what I needed in the middle of the night when Adelaide wouldn't settle and I was feeling horrendous with mastitis.