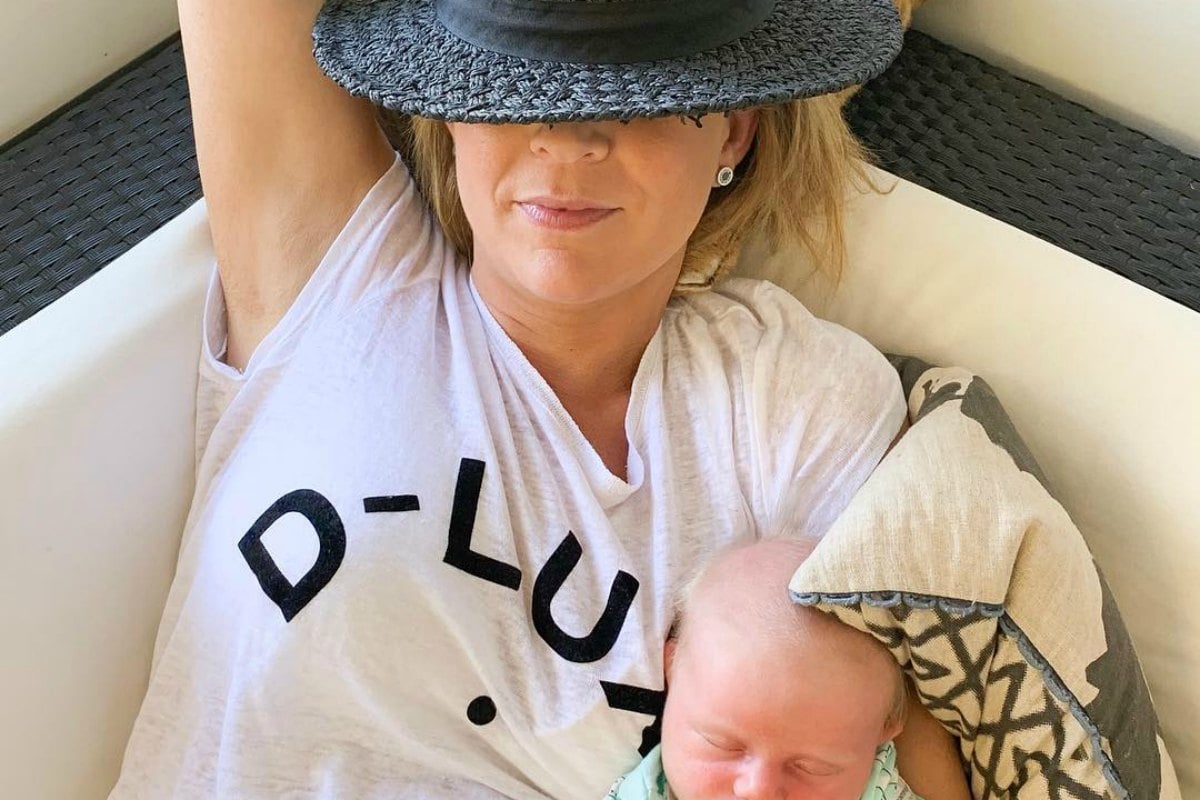 In just two photos, Carrie Bickmore has nailed why you can't take everything you see on Instagram at face value, especially when 'perfect' mum-and-baby moments are concerned.
Sharing an "Instagram verses reality" snapshot of parenting, the first image is a superbly candid shot of Carrie 'taking a nap' with two-month-old Adelaide on the couch.
She's wearing a black straw hat and looks like her and baby have happily dozed off to the tune of songbirds chirping in the background. But the second image – "the real moment" –  looked vastly different.
"First pic was taken on a flattering angle, with some props, some casual hand positioning, some clever cropping and a nice little filter added," the mum-of-three wrote in the Instagram caption.
"The second was the real moment captured without my knowledge a couple of weeks after Adelaide was born before I woke up and suggested we take a nice shot."