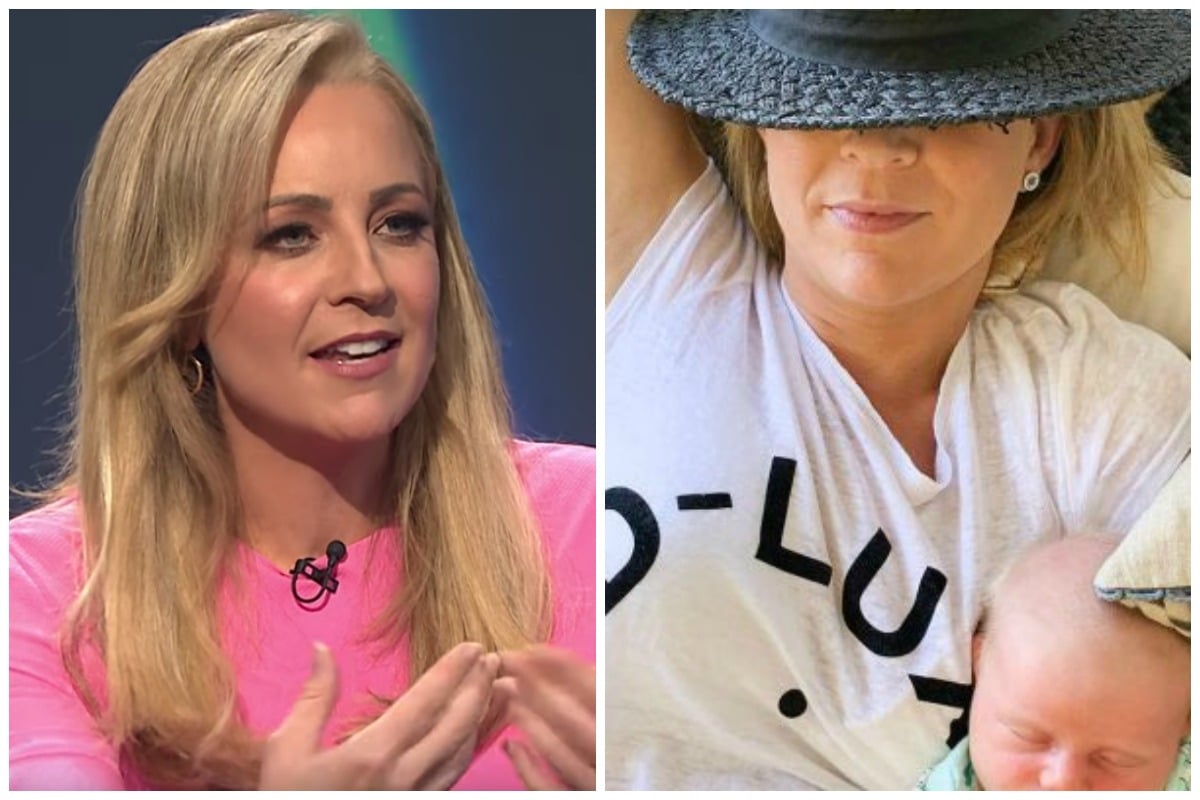 When Carrie Bickmore did the unthinkable on Instagram earlier this year, many considered it a public service for new mums all over Australia.
Sharing an "Instagram verses reality" snapshot of parenting, The Project host's raw glimpse into life as a new mum struck a chord with her 626,000 followers. Thousands praised her for her "realness" and refreshing honesty, something we rarely see in the #blessed realm of mummy blogging.
The post featured two photos – one, a superbly candid shot of her dozing in a straw hat with a perfectly peaceful expression as though birds had sung her and then-four-week-old Addie to sleep, and the second, Carrie fast asleep, legs splayed on the couch, with the tiny child tucked under her arm. Looking happy – albeit exhausted – and like we'd expect any new mum to look.
"First pic was taken on a flattering angle, with some props, some casual hand positioning, some clever cropping and a nice little filter added," Carrie wrote in the caption.
"The second was the real moment captured without my knowledge a couple of weeks after Adelaide was born before I woke up and suggested we take a nice shot."
Watch Carrie speaking to Charlie Pickering about the post on The Weekly. Post continues after.