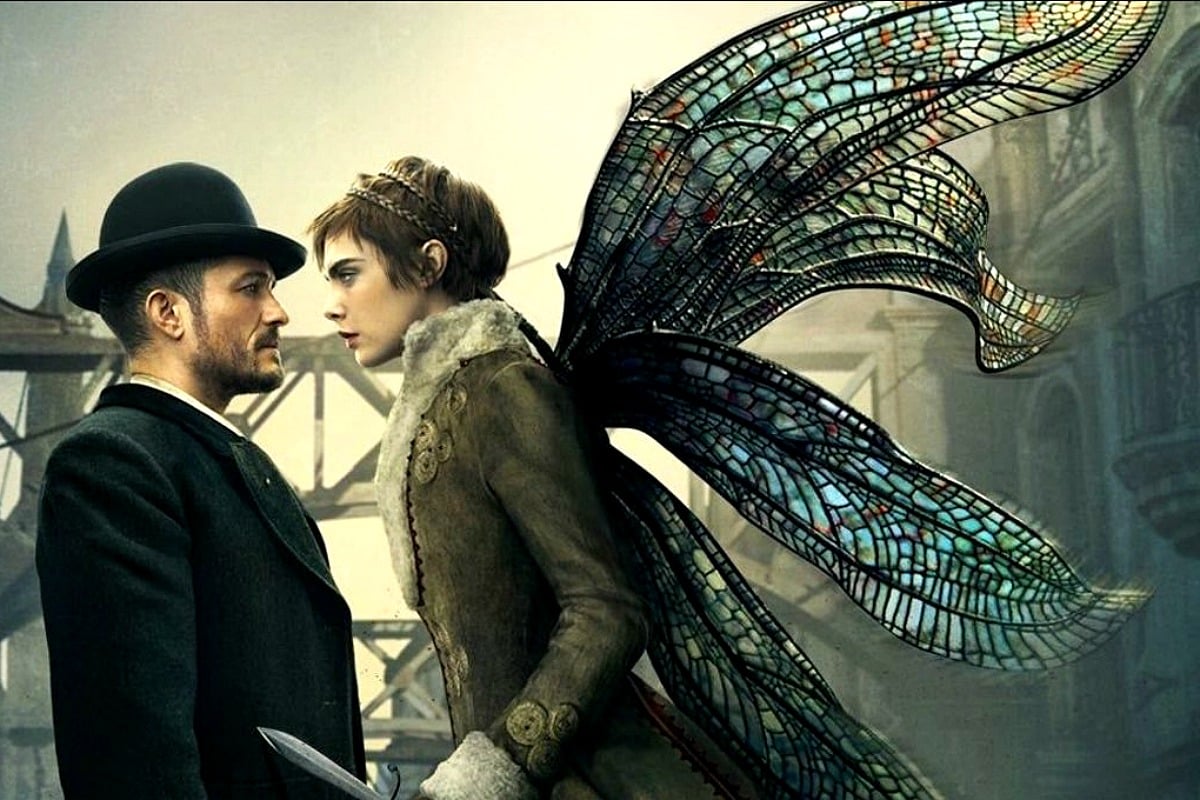 I'm not sure if our hearts were crying out for a new TV series starring It Girl Cara Delevingne as a deadly refugee fairy, but that's exactly what we've been given.
The epic new fantasy series Carnival Row launched in Australia today and it's already been touted as a show that might just fill that Game of Thrones shaped hole in your heart.
But once you start watching the series, you'll see it's more than just a pale comparison of a past hit.
Delevingne, who has not exactly proven herself to be a strong actress in past projects such as Suicide Squad, is actually perfectly cast here as a broken yet determined fairy named Vignette Stonemoss who is forced to flee from her war-torn country and seek refuge in a capital city called the Burgue.
The Spill is Mamamia's Daily entertainment podcast, in this episode hosts Laura Brodnik and Kee Reece discuss the new fantasy drama Carnival Row (with no spoilers) along with the top pop culture stories of the day. 
In the Burgue, the magical fairy folk are forbidden from using their powers and are treated as second class citizens by humans who permit them to share their city. So when a barely conscious Vignette finally makes it to the safety of the city after a perilous journey across the sea she is sent to be a servant in a wealthy family's home, permitted to move about the house only if her luscious wings remain strapped beneath her uniform.
The setting of Carnival Row is very much Victorian-era meets steampunk, and the whole caper also dips its toe into neo-noir territory with the introduction of Orlando Bloom's character Rycroft Philostrate, a detective who is on the hunt for a mysterious, Jack the Ripper–type figure who is committing murder and acts of brutality throughout the city.
The kicker here is Vignette and Rycroft had met and fallen in love many years ago, and after being torn apart by the war, she arrives in the Burgue to find him surprisingly alive and well which leads to a volatile reunion between the star-crossed lovers.