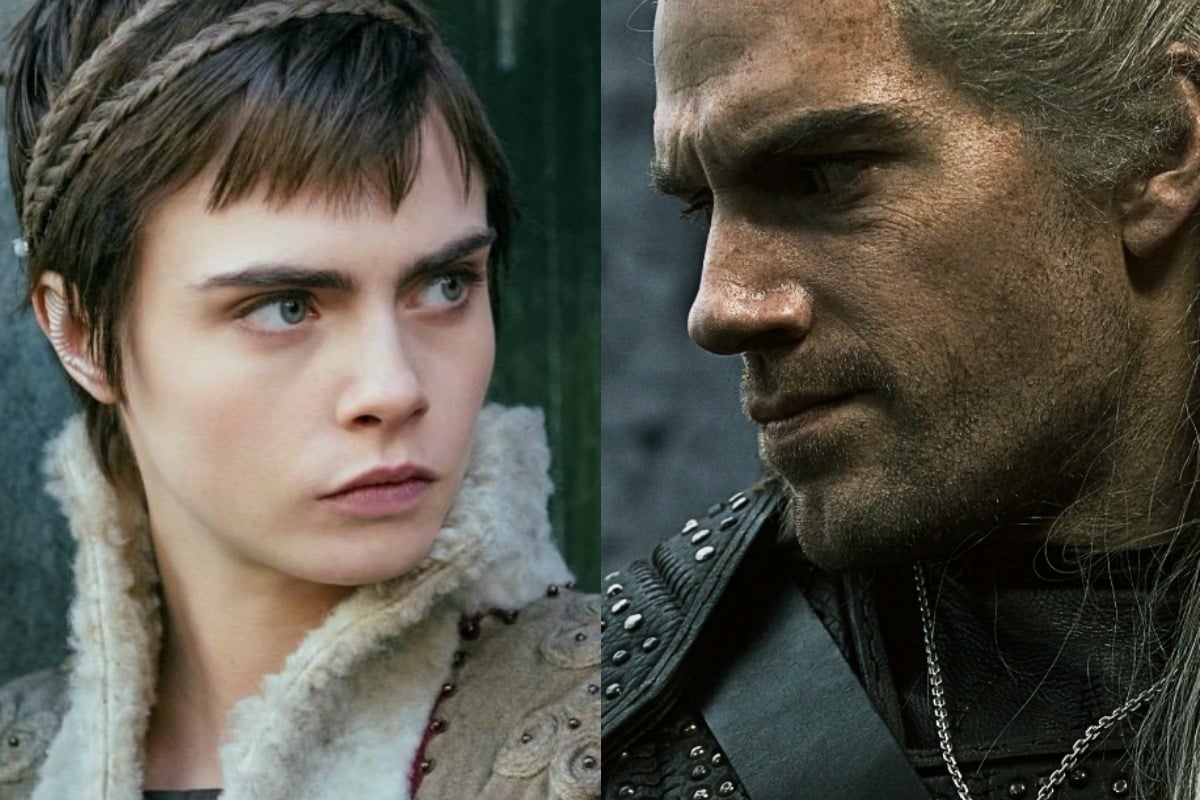 When Game of Thrones ended this year it left an epic fantasy-filled hole in viewers' hearts.
This is exactly the sentiment TV networks were banking on: the newest trend in TV show commissioning clearly shows that the race to fill the Game of Thrones market gap is well and truly heating up.
A slew of fantasy-based small screen epics are heading our way over the coming weeks and it's a trend that shows no sign of slowing down.
Here are four of the best new fantasy shows that are about to replace Game of Thrones.
Carnival Row
This neo-noir fantasy drama stars model-turned-actress Cara Delevingne as a fairy called  Vignette Stonemoss and The Lord of The Rings alum Orlando Bloom as human detective Rycroft Philostrate. The unlikely pair rekindle a past love affair while tracking down a serial killer.
Carnival Row is set within a Victorian-era like fantasy world that is filled with mythological immigrant creatures who have left their war-torn homes in search of a better life. These creatures are now feared by humans and work as house servants or in the streets while also being forbidden to live, love, or fly with freedom from their masters.
As the series goes on, tensions begin to heat up between the human citizens and the growing immigrant population of fairy folk.
Coming to Amazon Prime Video Friday 30 August. 
Take a look at the trailer for Carnival Row.
The Witcher
The Witcher is coming in hot on Game of Thrones territory due to the fact that it is also based on an extremely popular series of novels, in this case by the author, Andrzej Sapkowski.