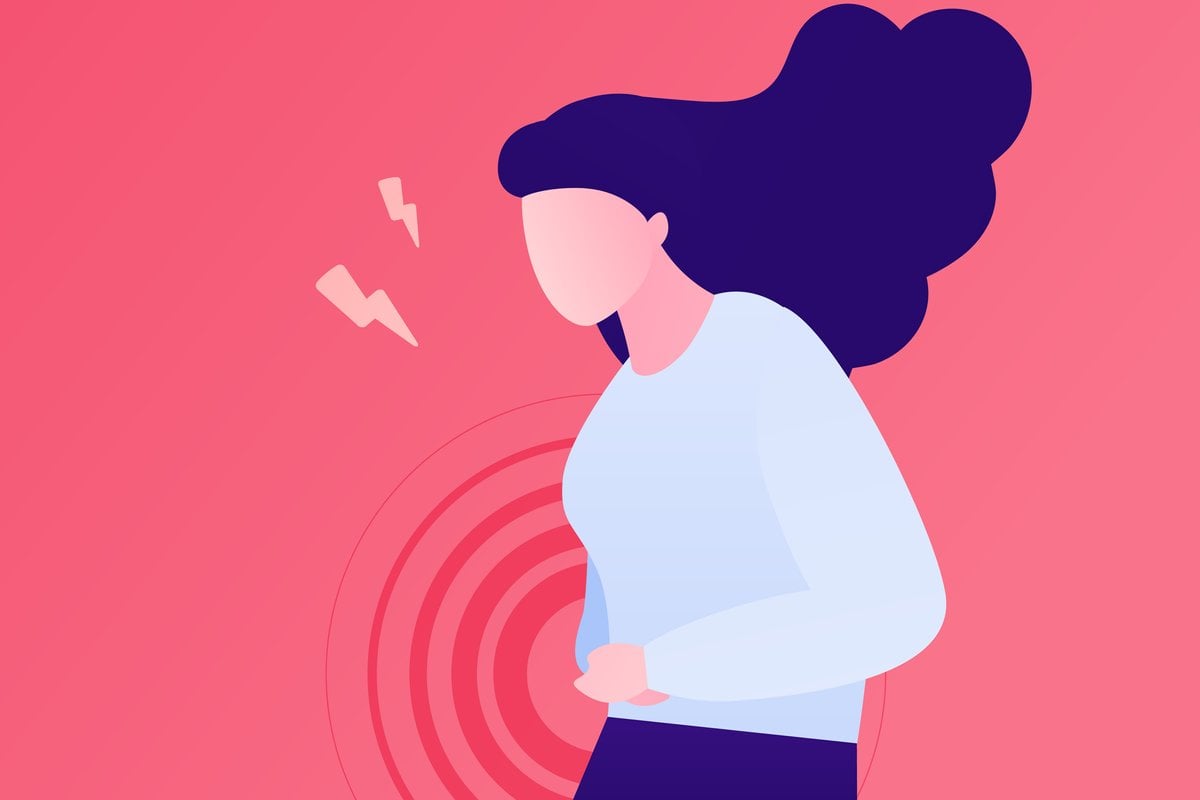 As the months go on, we're slowly learning more about the impact of 'long COVID' and the residual symptoms people are developing long after they should have 'recovered' from the virus. 
Fatigue. Headaches. Cognitive issues. Fevers. And, more recently, anecdotal reports of irregular periods.
Watch: If your period was a person. Post continues.
It seems that many people dealing with 'long COVID' have been reporting an impact on their menstrual cycles, with medical experts now looking into a possible link.
To find out what's going on, we asked GP Dr Imaan Joshi to tell us exactly what we know when it comes to COVID and your menstrual cycle.
Can COVID-19 affect your period?
Before we get into it, Dr Joshi said it's important to note that menstrual abnormalities are fairly common, and so sorting out correlation from causation isn't exactly straightforward.
"In saying that, there's been more evidence that for the vast majority, getting vaccinated does not change the menstrual cycle significantly or persistently," she shares.
"The exception to that (pending a formal study) may be women who go on to suffer 'long COVID'."
"There are some reports that some women with persistent COVID symptoms may go on to experience menstrual irregularity, including irregular periods, when that wasn't the case pre-COVID (more clotting and/or worse PMS)."
For example, one small study published in Reproductive BioMedicine Online, found 25 per cent of people with COVID have menstrual changes.
However, research around how and why the virus has a negative impact on the menstrual cycles post-infection, is still quite spare.
What kind of changes might you experience?
"For the vast majority, since our periods are rarely like clockwork and are sensitive to stress including (any) illness, it may be common to experience a delay between cycles or some other symptoms that may not be typical for you for one to two cycles," explains Dr Joshi.