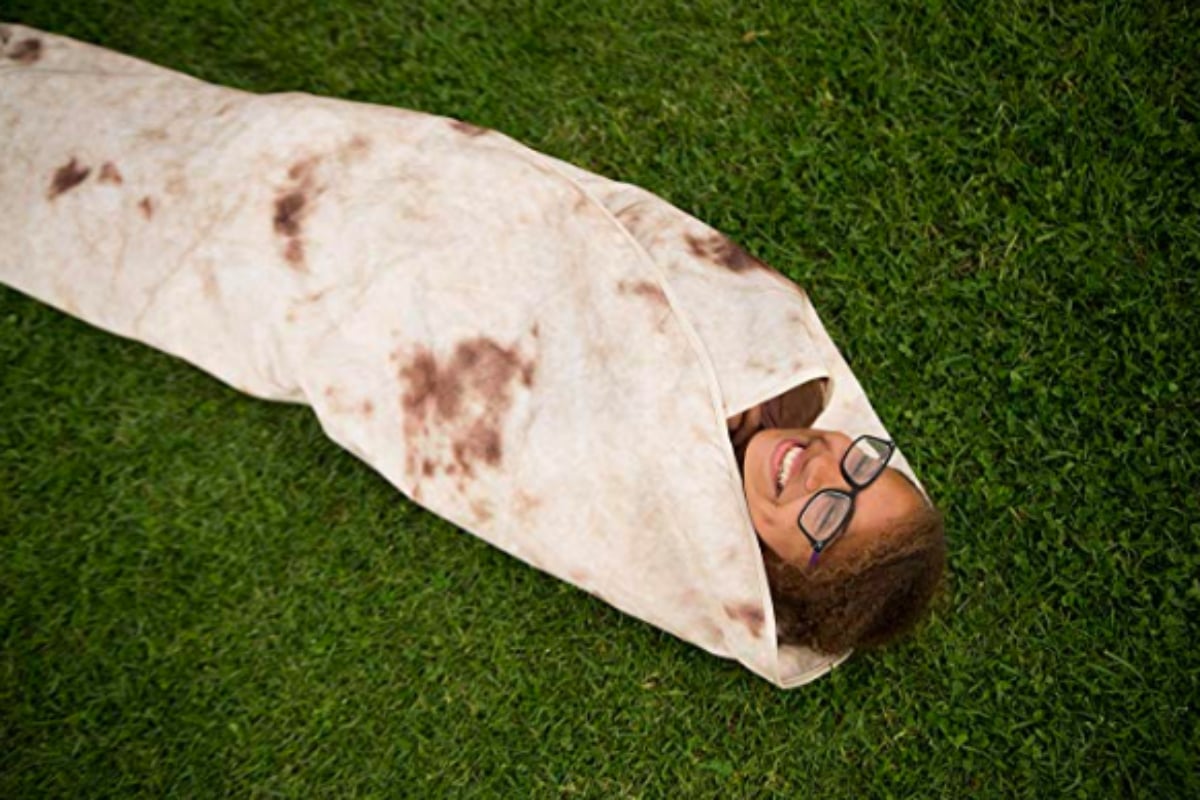 There is no feeling quite as cosy as being completely wrapped up in a blanket.
You are warm. You are safe.
Now imagine all that, but with the added novelty of the blanket being a BURRITO.
Holy guacamole, that just became possible.
Introducing: THE BURRITO BLANKET.
It looks just like a real burrito, except it's 1.5 metres wide, made from a polyester cotton blend, and you can wrap yourself in it.
YES.