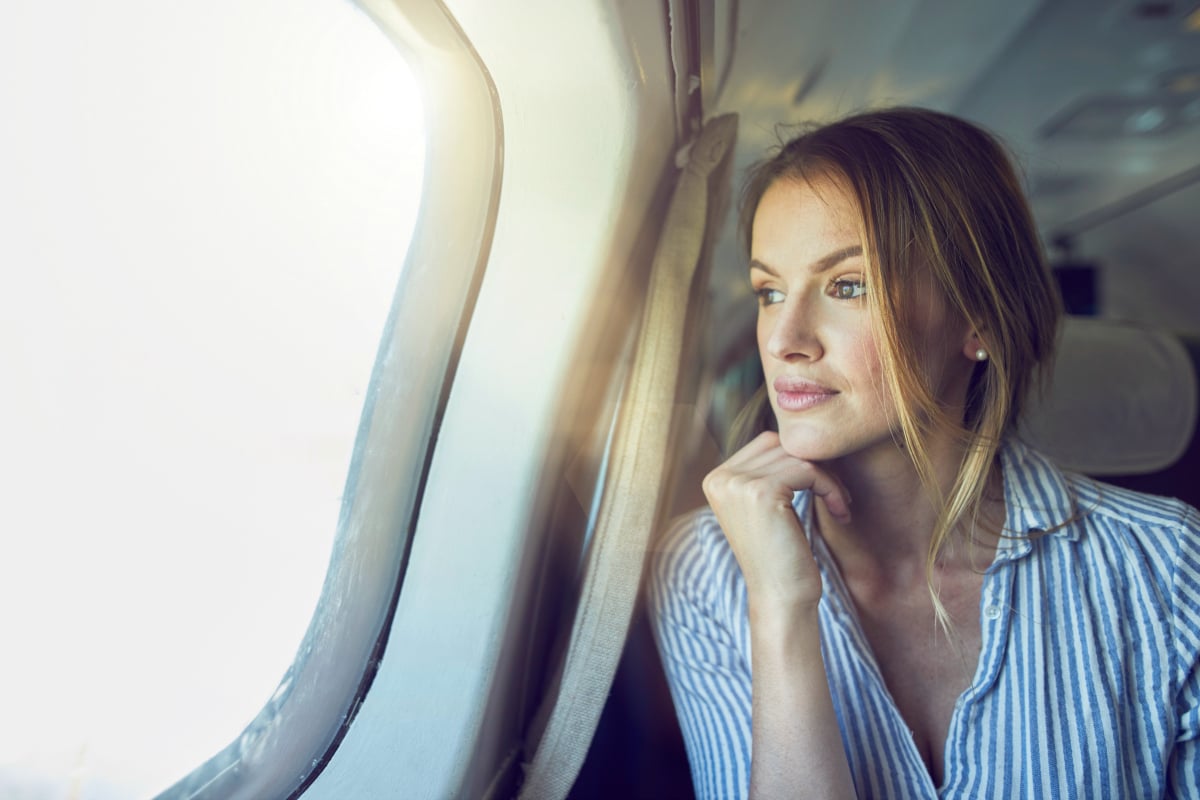 As sisters living on opposite sides of the world for the past five years (now in Sydney and Paris), we've become experts in the delicate art of long-haul travel. We love seeing each other regularly and have shared many exotic adventures in locations including Rome, Saint Lucia, New York City and Provence.
As much as we would have liked to do all this jet-setting in the comfort of a private plane or first-class cabin, the real world is a different story. But, as we've discovered, travelling cattle class doesn't have to mean giving up travelling in style.
Psst, ever wondered what it's like to be paid to travel the world? Wonder no more as Annie Nguyen reveals all on I Don't Know How She Does It. Post continues after audio.
There are lots of ways to make a long haul flight feel like an exercise in luxury, and here are some of our best tips:
Pack smart.
The #1 best thing you can do to make your flight more enjoyable is to bring your own amenities kit. Airlines simply don't give away kits like they used to (even in business class), so make your own to make sure you have everything you need to make the trip more luxurious. Invest in a good quality eye mask. Throw in some good earplugs or headphones to give yourself the best chance of sleeping.
Most importantly, make sure you pack lots of products to help you stay hydrated inside and out before, during and after the flight. A giant bottle of water dosed with Hydralyte is a godsend when you're flying high. Good hand cream and face moisturiser topped with a spritz of hydrating spray will keep you feeling human. Eye drops are essential for avoiding tired, blood-shot eyes. Apply it all regularly throughout the flight and you'll feel the difference when you arrive at the other end.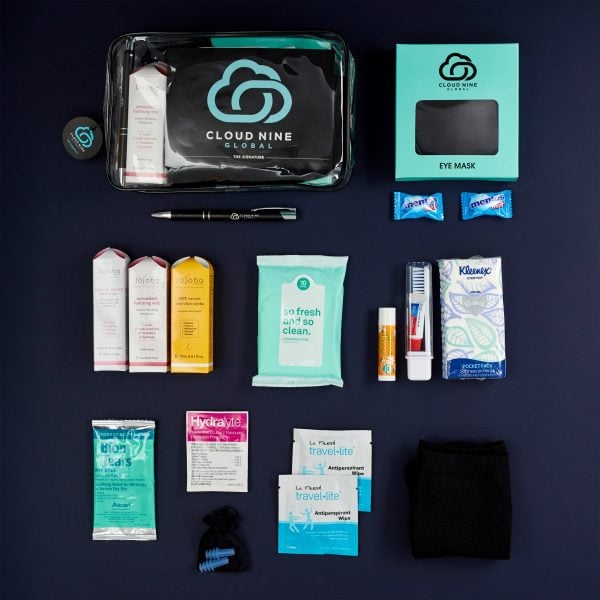 Location
, location, location.
All seats are most certainly not created equally, so you should think very carefully about your little piece of plane real estate when booking your ticket. Have a look at the seating plan, check out websites like SeatGuru and figure out a strategy. Do you want easy access to the toilets or a seat where you can curl up and not be disturbed? How important is extra legroom?