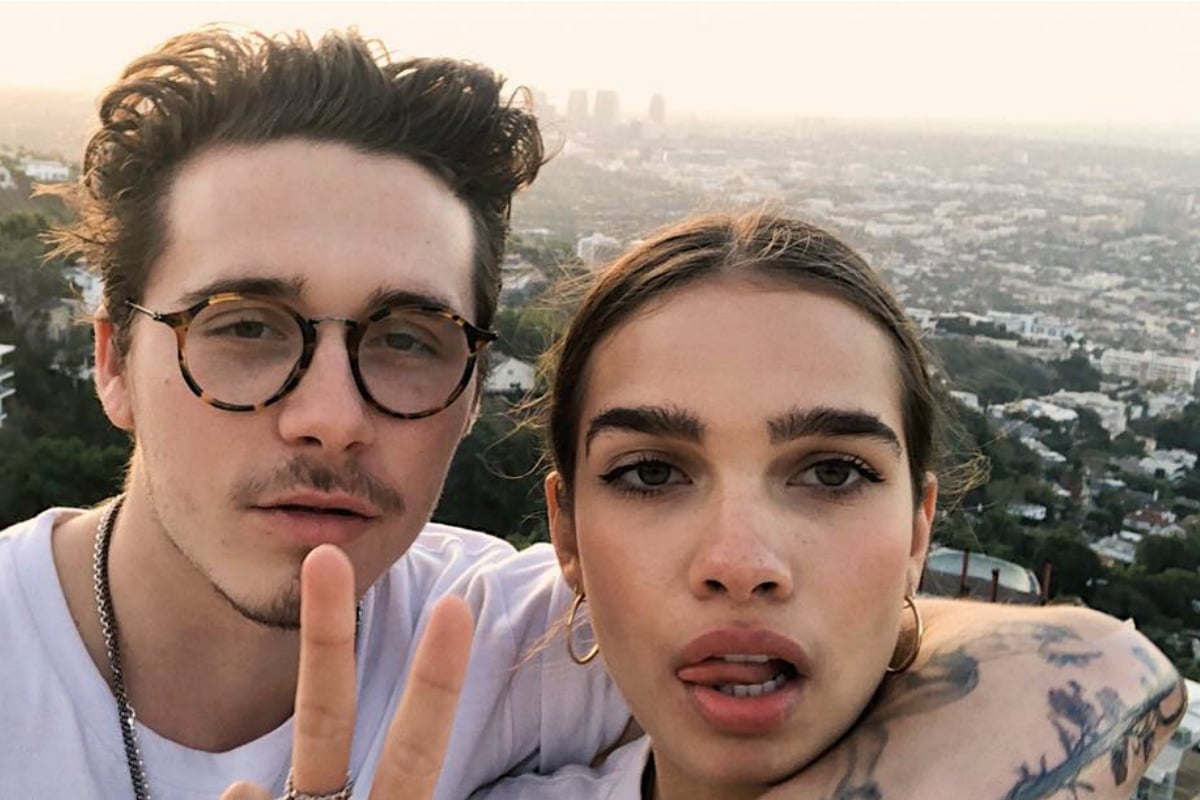 Brooklyn Beckham, son of Victoria and David Beckham, has a new girlfriend.
Six months after the 19-year-old and his former girlfriend, actress Chloe Grace Moretz, ended their four-year relationship, Beckham is 'Instagram official' with model Hana Cross.
It's great. Young love beautiful. All power to them.
Really, this wouldn't have made us look up from our Twisties and binge-watching if not for an awkward observation pointed out by fans on the eldest Beckham son's latest Instagram post.
The aspiring photographer shared several black and white images of himself and Cross looking predictably broody on Friday, and fans noticed the resemblance between his girlfriend and… his mum.
"Wow, she looks so much like your mum," one user commented.