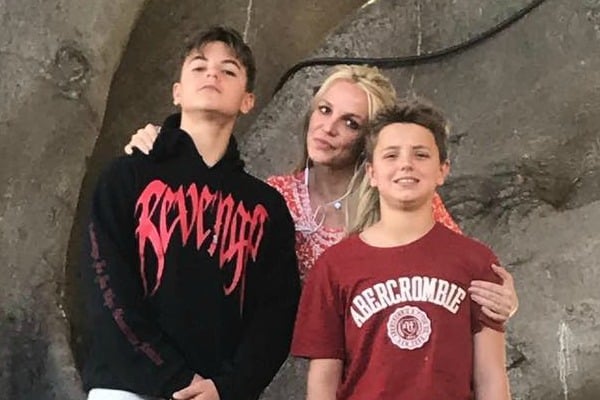 This week, 13-year-old Jayden Federline hosted an Instagram Live.
At first, this didn't seem like unusual behaviour for a young teen who meets the age requirement of the social media site.
He talked about Fortnite and gaming, Pokemon and his favourite songs. But then someone mentioned his grandfather.
Mamamia's Safe of Social course for parents helps parents keep their kids, well, safe on social. Post continues below video.
Jayden is the son of Britney Spears, 38, and Kevin Federline, 41, and in the almost 20-minute long video, he responded to multiple comments from fans about his maternal grandfather Jamie Spears.
Jamie Spears held conservatorship over daughter Britney Spear's finances since 2008, reportedly resuming his duties in January after months off with health issues.
When a follower suggested violence against his grandfather, Jayden responded, "Bro, I was thinking the same thing."
Then when another viewer asked the teen if his grandfather was a "jerk", Jayden said "Yeah, he's a pretty big d***. He's pretty f****** g** as s***. He can go die."
During his Instagram Live, Jayden denied that his mother was being controlled but said he would open up more about her situation once he reached 5,000 followers.
Sean and Jayden Federline.
In July 2004, Britney Spears became engaged to dancer Kevin Federline, three months after the pair met.