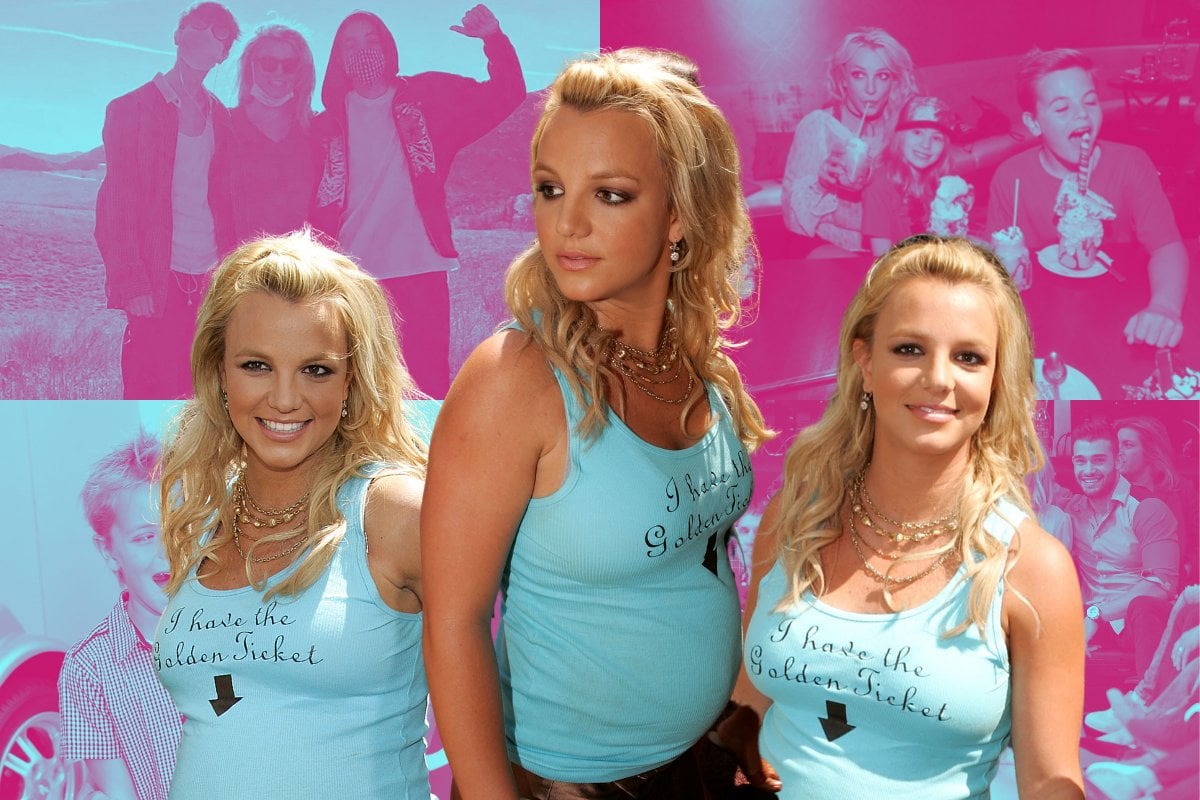 Britney Spears was pregnant with her second child when she was asked about tabloids accusing her of being "a bad mum", during a 2006 interview with Matt Lauer. 
"That's America for you," Britney replied, trying to laugh it off. 
But the scrutiny of Spears - as a popstar, as a woman and most recently, at the time, as a mother - was no joking matter.
A lot has changed since that interview, but just as much has not.
Spears has spent the last 13 years living under a conservatorship arrangement, unable to make financial or lifestyle choices for herself.
Documentary The New York Times Presents Framing Britney Spears, available to view in Australia on 9Now, delves into the life and career of Britney Spears, including how she's been failed by other people and the belief that she is being held "captive" by her family and management.
Watch: The trailer for The New York Times Presents Framing Britney Spears. Post continues below video.
It also aims to reveal the latest developments in Britney's legal battles and explore the increasingly loud #FreeBritney movement, which Spears finally added her own voice to during a June 2021 court appearance.
During her 30-minute speech, Spears claimed she has been placed on contraception against her will, and desperately wants to have another child.
Here's everything we know about that, plus the singer's relationships with her kids, Jayden and Sean, who she shares with ex-husband Kevin Federline.
'I want to have a baby.'
In July 2021, Spears gave a virtual address before a Los Angeles court, speaking out against her father Jamie Spears and her management team. 
She begged to be let out of the conservatorship arrangement she'd been living under since 2008, and among many claims, said she was being denied the chance to have another child.
"I would like to progressively move forward and I want to have the real deal. I want to be able to get married and have a baby," she said. "I was told right now in the conservatorship I am not able to get married or have a baby."