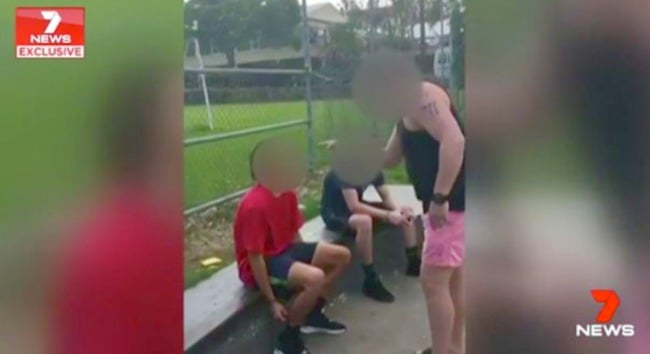 A Brisbane stepfather has snapped, attacking the 14-year-old bully who's been tormenting his stepdaughter. In our current epidemic of violence and online bullying in Australian schools, too many parents know how he feels.
Most of us have been 'there'. We've thought about retaliation.
You hear all term about the kid who's harassing your child. At first it starts off with the occasional teasing, and then escalates to outright torment. This kid is making school hell for your child – who now doesn't want to go to leave the house. Your beloved child feels unsafe, is scared, and can't take much more.
You've tried everything to make it stop. The school isn't helping. Then one day something happens, and you've had enough. You contact the parents. You go to the police.
And then there's the stepdad who took it too far on Sunday, in a skate park where his daughter's teenaged tormentor was hanging out with his mates.
A Brisbane man has been charged after allegedly confronting his step-daughter's tormentor. Video: https://t.co/XpTKQLjQui #7News pic.twitter.com/2SEHHpr4dh

— 7 News Brisbane (@7NewsBrisbane) March 5, 2018
Seven News obtained footage of the violent confrontation, where the man can be seen to be shouting at the teenager, and then lunging at him – covering him with his own body as he grabs his neck.
His fury is understandable. Every parent can relate to that fierce, innate need to protect your child.
We've seen that sort of emotion previously this year, in this Facebook post written by the father of 14-year-old Dolly Everett, who died by suicide. The post demonstrates the fear that all parents have about the consequences of cyber bullying.
What happened to Dolly will forever be in every parent's conscience, and it will motivate us in visceral ways.