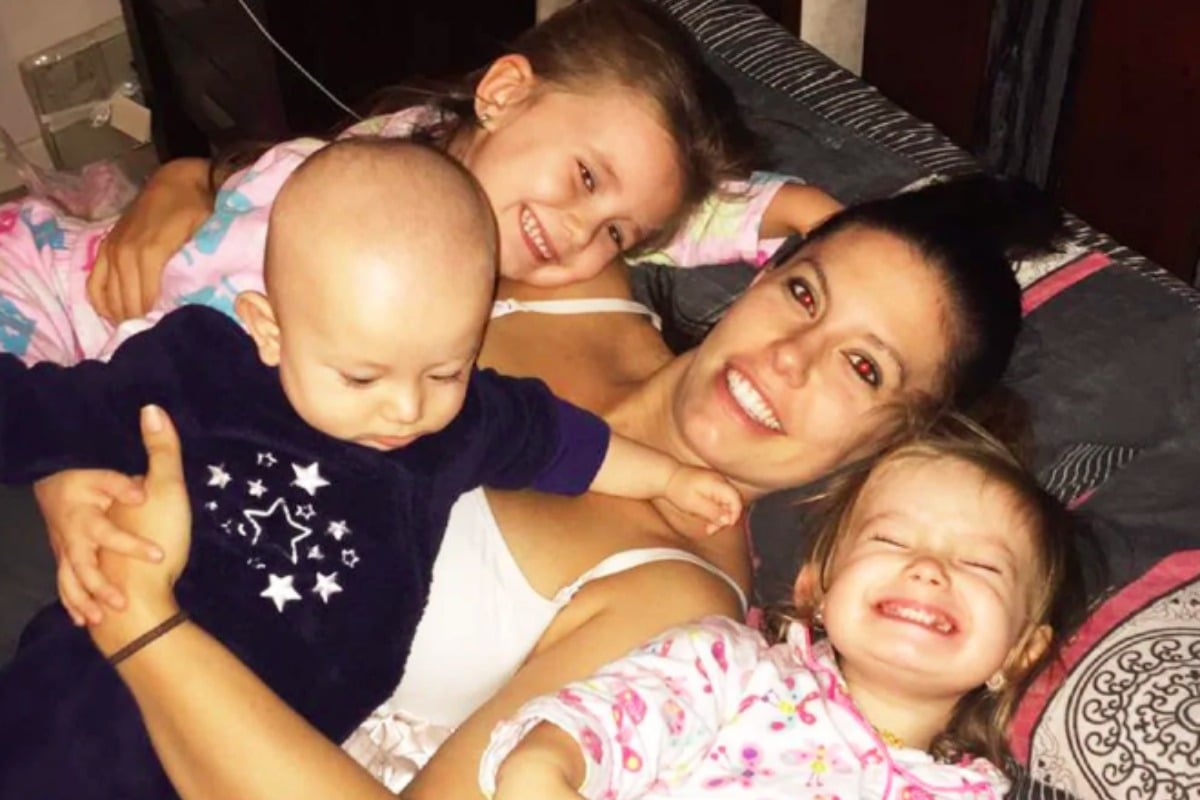 This post deals with violence and might be triggering for some readers.
1. Hannah Baxter has died in hospital after her three kids were killed in car fire in Brisbane.
Hannah Baxter, the mother of Laianah, Aaliyah and Trey who died in a Brisbane car fire allegedly lit by their dad, has died from her injuries.
The 31-year-old died at the Royal Brisbane and Women's Hospital early on Wednesday evening.
Neighbours reported hearing multiple explosions before seeing the car engulfed in flames in Raven Street at Camp Hill about 8.30am yesterday.
Her husband Rowan Baxter, a former NRL player, died alongside the children. He allegedly died from self-inflicted injuries after getting out of the burning car, The Courier-Mail reports.
Police said it was too early to tell whether it was murder-suicide or an accident, although one witness told News Corp Ms Baxter had run from the car screaming, "He's poured petrol on me."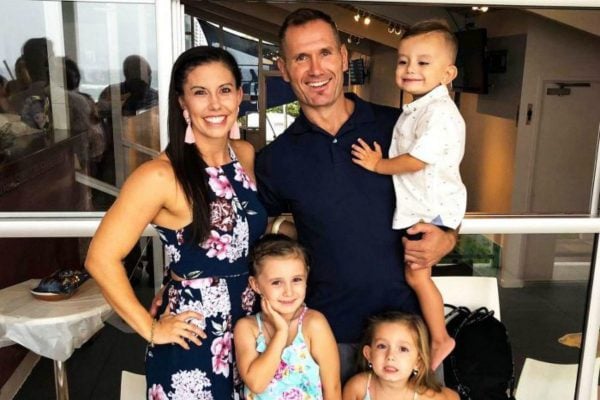 Another man who tried to help at the scene was also taken to hospital with facial burns.
The Baxters were owners of a fitness centre but had reportedly separated late last year. Hannah and the kids had been staying with her parents in Camp Hill.
The family was not involved in any Family Court or Federal Court proceedings.
Six days ago, Rowan Baxter's friend Joey Abraham wrote under a photo of little Trey: "Chin up brother everything will work out just hang in there my bro."
If this story brings up any issues for you, or if you just feel like you need to speak to someone, please call 1800 RESPECT (1800 737 732) – the national sexual assault, domestic and family violence counselling service. It doesn't matter where you live, they will take your call and, if need be, refer you to a service closer to home.
2. A 20-metre high thank you from the New South Wales firefighters.
A huge billboard has been erected in Times Square, New York, as a thank you from the NSW firefighters to the rest of the world for their support this summer.
"Imagine fighting a fire higher than this billboard," it reads on top of a video of fire footage.