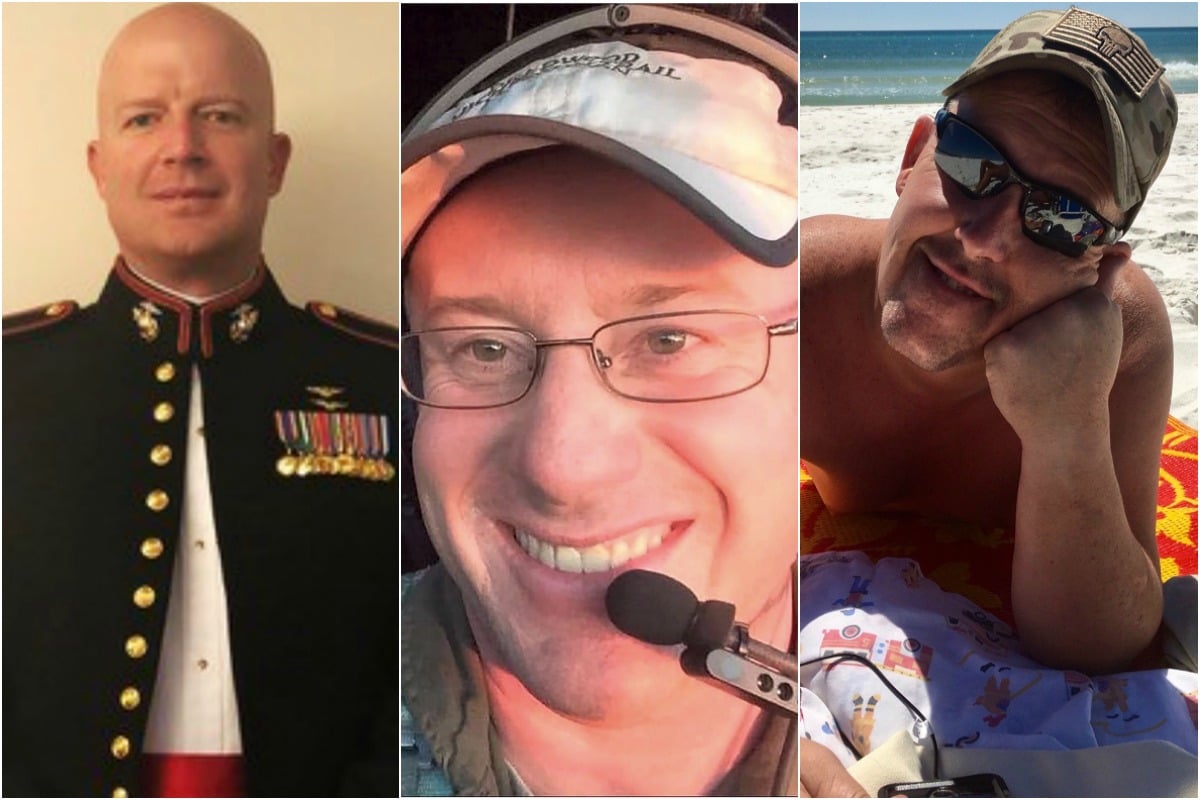 Captain Ian McBeth, first officer Paul Clyde Hudson and flight engineer Rick DeMorgan died for our country.
But Australia wasn't their country. They were here helping us. Helping us save our beautiful country.
The three Americans died in horrendous bushfire conditions in the NSW Snowy Mountains on January 23.
The heat was up around 90 degrees and the wind gusts were at 100km/hour.
WATCH: This is the kind of danger our firefighters are in when they risk their lives for us. Post continues after video.
Their C-130 Hercules water-bomber aircraft crashed north-east of Cooma in the early afternoon, killing all three men on impact.
Five firefighters have already died before them during this bushfire season.
But the difference was, this wasn't their home.
They were visitors here.
They were some 15,000km from their loved ones when they died defending ours.
Ian Mcbeth was a fun-loving father of three and loving husband to wife Bowdie.
The 44-year-old pilot was from Great Falls, Montana. He'd spent his entire life flying C-130s and was a qualified instructor and evaluator. He'd served as a member of the Montana Air National Guard's 120th Airflift Wing, and had been sent on US military tours to both Afghanistan and Iraq.
In an emotional interview with TV station KULR8, his daughter, Abi, shared memories of some of his best pranks.
"As a father he was super supporting, he always made sure my homework was done, he always wanted me to do the best that I possibly could at school and have as many opportunities as I could," she added.